13 Oct 2015 - 16 Oct 2015
Children's Education in Museums: 10th International Hands On! Conference | The Netherlands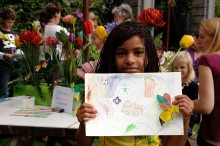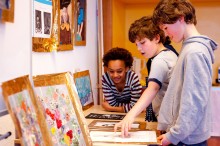 The 10th conference organised by
Hands On!, the International Association of Children in Museums
, will be held in Amsterdam, the Netherlands, on
13-16 October 2015
. 300 museum professionals and experts from over 25 countries across the globe are expected to meet at this event, which will enable them to explore the latest developments and innovations in children's education in museums.
Entitled 'Touch and Learn', this year's conference aims to discuss how museums in the 21st century can touch the hearts and minds of children
. How can hands-on, sensory experiences enhance children's education in museums? Together, participants will explore the ways in which museums can
encourage imagination, creativity and lifelong learning in children
. The four-day conference programme includes
3 keynote speeches, 20 lectures, 30 workshops and visits to 30 of the best (children's) museums and science centres
in Amsterdam and the Netherlands. Social events include dinners, parties, a canal boat trip and the
Children in Museums Award
ceremony.
Speakers confirmed
so far include Gail Lord, Co-president of Lord Cultural Resources; Nina Lim-Yuson, President of Museo Pambata in the Philippines; Dr. Yong Zhao, University of Oregon; Leslie Swartz, Senior Vice President of Research and Programme Planning at Boston Children's Museum; Marianne Grymer Bargeman, Head of the Children and Youth Department at the National Gallery of Denmark; Wim Pijbes, director of the Rijksmuseum; Joël Cahen, director of the Jewish Historical Museum; and Jet van Overeem, Head of Education at Gemeentemuseum The Hague.
The main organisers of the 10th International Hands On! Conference are the Rijksmuseum and the Jewish Historical Museum
, in cooperation with the National Maritime Museum, Science Center NEMO and the Dutch Museums Association. Over 30 Dutch museums are united in an advisory board. Registration for the conference is now open, with an
early bird rate for participants registering before 1 June
. For
additional information
about the conference, please visit
http://www.hands-on-international.net/conferences/touch-and-learn/