Capitals of Culture 2021 | Europe, Asia and beyond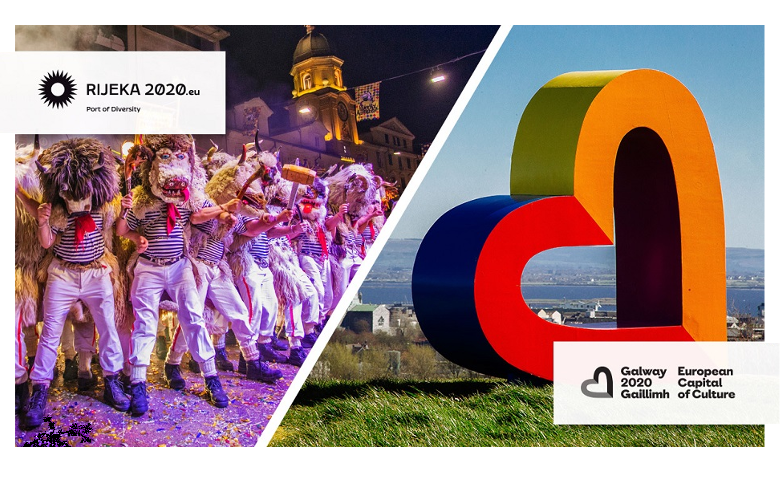 The 2021 season of Capitals of Culture opens with much continuing uncertainty about how the programmes and plans will develop, and be impacted by ongoing lockdowns and travel restrictions caused by the COVID-19 pandemic.
In Europe, the delayed 2020 European Capital of Culture programmes for Rijeka and Galway are running in a limited way until April 2021 and the designated European Capitals of Culture 2021 have been deferred to the following years.
Among the national Capital of Culture programmes in Europe:
In Italy Parma will also run into 2021, now renamed Parma 2020+21.
Slovakia has nominated the small town of Stará Ľubovňa as its Capital of Culture for 2021.
In Portugal, Braga, the Eixo Atlântico title holder in 2020 has deferred its programme to 2021.
The East Asia programme is developing strongly. The three countries, China, Korea and Japan have, for the first time nominated four cities for 2021. Two, Kitakyushu (Japan) and Suncheon (Korea) are carried over from 2020; neither started their programmes last year. China has nominated two cities Shaoxing and Dunhuang. Gyeongju in Korea was initially selected for 2021 but will be held over to 2022.
There are three Capitals of Islamic Culture in 2021, including Islamabad in Pakistan.
Siem Reap in Cambodia is the ASEAN City of Culture for 2021-22.
As noted by Steve Green, in his annual Prasino round up of Capitals and Cities of Culture:
2020 was, for an obvious reason, one of considerable anxiety for the organisers of Capitals of Culture. The global coronavirus pandemic meant many programmes were cancelled, deferred, reorganised or delayed. In the grand scheme of things, with 88,000,000 cases and approaching 2,000,000 deaths, Capital of Culture programmes are well down the list of priorities. Culture and the arts have a role to play in societies, when it is safe and when they can be delivered safely. At the moment, January 2021, it is still not certain how the 2021 titles will pan out. Lockdowns, movement restrictions, a near total collapse of tourist travel will all seriously limit even the best plans. The safety of performers, technicians and spectators will come first. As Norman Foster wrote, crises bring forward changes which would have happened; in the new normality let's hope cultural programmes also change. For many we can expect to see a greater and more imaginative use of digital. Will they pay more attention to the climate emergency for example?
For the full global round-up, take a look at Capitals and Cities of Culture in 2021.