from - to
29 Aug 2018 - 08 Sep 2018
Cambodian film opens Venice Days at Venice Film Festival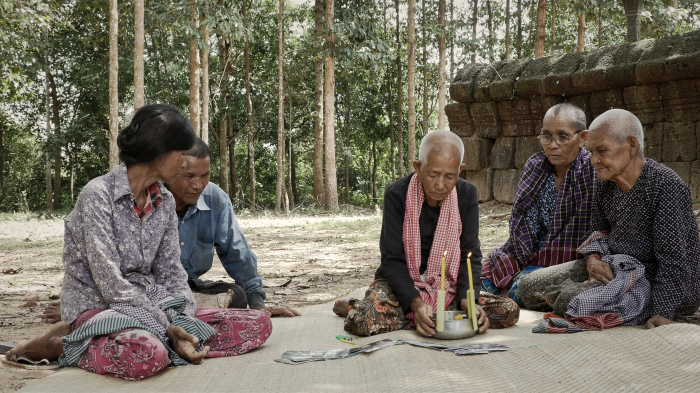 The Venice Film Festival's independently run Venice Days section, modeled on Cannes Directors' Fortnight, has unveiled its lineup of 11 competition entries, all world premieres, marked by a particularly strong presence of female directors.
The section will open with "Graves Without a Name" (pictured), a new documentary on the horrors of the Khmer Rouge era by revered Cambodian-born director Rithy Panh, producer of Angelina Jolie's "First They Killed My Father." The lineup mixes promising entries from both well-known auteurs and newcomers. The out-of competition closer is suicide-themed comedy "Emma Peeters" from young Belgian director Nicole Palo.
Venice Days artistic director Giorgio Gosetti noted that six out of 12 titles in the official selection are directed by women and said that "female characters play a crucial role in all the films." But he also said his choice was unconstrained by gender considerations. "We sought the best that we could find and often found this within [the realm] of female sensitivity," Gosetti said.
The competition includes "Keep Going," a new work by Belgian director Joachim Lafosse ("After Love"), in which a divorced mother and son go on a horseback-riding adventure in Kyrgyzstan; "Real Love," ("C'est ça l'Amour") about a widowed man raising two daughters, directed by France's Claire Burger ("Party Girl"); ensemble family drama "Domingo," by Brazilian directorial duo Clara Linhart and Fellipe Barbosa ("Gabriel and the Mountain"); and Vienna-based Sudabeh Mortezai's "Joy," an intimate portrait of a Nigerian refugee named Joy who is forced into prostitution.
Also competing are Italian director Valerio Mieli's nostalgic romancer "Ricordi?"; Chinese first-timer Yuan Qing's "Three Adventures of Brooke"; Canadian newcomer Felix Dufour-Laperriere's animated "Ville Neuve"; debuting French director Elsa Amiel's "Pearl," set in the world of female bodybuilding; Palestinian director Bassam Jarbawi's debut "Screwdriver"; and Chinese-born director Li Cheng's Guatemala-set social drama "Jose."
The 15th edition of Venice Days will run concurrently with the Venice Film Festival from Aug. 29 to Sept. 8.
VENICE DAYS LINEUP
IN COMPETITION
"Graves Without a Name," Rithy Panh (Cambodia, France)
"Keep Going," Joachim Lafosse (Belgium, France)
"Real Love," Claire Burger (France)
"Screwdriver," Bassam Jarbawi (Palestine, U.S., Qatar)
"Pearl," Elsa Amiel (France, Switzerland)
"Joy," Sudabeh Mortezai (Austria)
"Jose," Li Cheng (Guatemala, U.S.)
"Domingo," Clara Linhart & Fellipe Barbosa (Brazil, France)
"Ricordi?", Valerio Mieli (Italy, France)
"Three Adventures of Brooke," Yuan Qing (China, Malaysia)
"Ville Neuve," Felix Dufour-Laperriere (Canada)
OUT OF COMPETITION
"Emma Peeters," Nicole Palo (Belgium, Canada)