Berlinale 2012 Diary: 3 pre-Khmer Rouge classics in 42nd Forum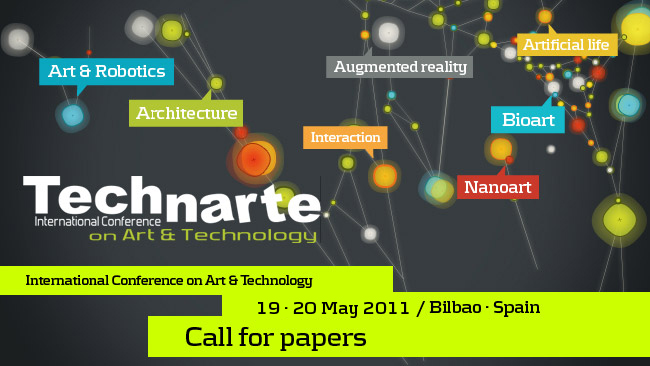 [caption id="attachment_6315" align="alignleft" width="290" caption="Still from the film Peov Chouk Sor by Tea Lim Koun."]
[/caption]
Three classics produced just prior to Cambodia's
Khmer Rouge
regime makes its way to the
62nd Berlinale/42 Berlinale Forum
screens.  These include
Peov Chouk Sor
by 
Tea Lim Koun
(1967),
Puthisen Neang Kongrey
(12 Sisters) by 
Ly Bun Yim
(1968), and
Puos Keng Kang
(The Snake Man) by 
Tea Lim Koun
(1970).
Peov Chouk Sor
Synopsis: Four carefree daughters of heaven come down to earth. Although the eldest warns of the dangers of picking human fruit,
Peov Chouk Sor
, the youngest of their number, is swayed by the sight of an attractive young peasant and promptly falls into misfortune. As a punishment, she must now spend seven years on Earth as the young man's servant. She fulfils her task with suitable zeal, as the angel and the man end up falling in love.
The young peasant is indebted to a rich man, whose pesterings Peov Chouk Sor initially handles with deviousness and trickery. But the powerful
Sethey
has designs on the beautiful young woman, which ultimately leads to tragedy. The lovers are parted and Peov Chouk Sor falls victim to Sethey's four evil wives.
Two of the biggest stars of Cambodian cinema can be seen in Peov Chouk Sor in the form of
Dy Saveth
and
Chea Yuthorn
. Although produced three years earlier than the more well known Puos Keng Kang, the film is no less moving than its successor. Slapstick, fairy tale elements and melodrama coalesce into a perfect amalgam whose impact remains as undiminished after four and a half decades as its crisp, powerful colours.
Stars
Chea Yuthorn, Dy Saveth, Rosanna
and
Mongdolin
. 110 minutes.
Puthisen Neang Kongrey
(12 Sisters)
Synopsis: After barely escaping the clutches of a man-eating witch, twelve beautiful sisters arrive at the court of the king, who promptly marries all twelve of them. But their monstrous adversary takes the form of an attractive woman, bewitches the king and persuades him that the sisters are witches. Their eyes are put out and they are banished to a cave, where they only survive by eating their own offspring.
Only
Puthisen
remains unharmed and turns out to be a most shrewd child, quite capable of looking after his blind mother and eleven aunts. Having grown up into a handsome young man, he wins the king's trust and eludes his wicked stepmother's ploys, whose pretty daughter
Kongrey
is now to become his wife. Tragically however, rescuing the twelve sisters will not be without casualties.
Cruel fairy tale, bucolic folklore, naive fantasy, court conspiracies and shocking splatter – Puthisen Neang Kongrey gleefully mixes genres and narrative forms. While the fantastic locations, lavish decor and magnificent use of colour already make the film an unforgettable spectacle,
Ly Bun Yim
also proves his technical mastery with some astounding special effects that remains a genuine treat even today.
Stars
Vireak Dara, Ly Patanak, Nop Nem, Saksi Sbong, Yeak Nhorm
and
Kim Nova
. 100 minutes.
Puos Keng Kang
(The Snake Man)
Tea Lim Koun's epic Puos Keng Kang is the most well known film from the Cambodian "Golden Age" outside of the country itself. It opens with a half-hour prologue in which a young woman mates with a giant snake. When she becomes pregnant, her jealous husband plunges his sword into her belly and hundreds of snakes spew forth. One of them manages to escape the man's attacks.
Years later, the snake has transformed into a handsome man (Chea Youthorn) and falls in love with a young woman (Dy Saveth) cast out by the intrigues of her stepmother, thus fulfilling the very prophecy the stepmother was trying to avert.
It is only the newly presented long version that truly shows the director's narrative mastery. With patience and without a single dull minute, he weaves together the film's different plot threads, repeatedly switches protagonists and transforms fairy tale topoi and folklore motifs into a genre-defining horror film. The scary witch with whom the wicked stepmother enters into a pact and the girl with snakes for hair who breaks the curse at the end are both truly unforgettable. The surprisingly forthright eroticism is equally striking, playing no small part in the film's success.
Stars
Chea Yuthorn, Dy Saveth, Peov Vicheth, Saksi Sbong
and
Mongdolin
. 164 minutes.
All screenings will be at the Kino Arsenal from 13 to 15 February 2012.
(from the site)