from - to
03 Feb 2016 - 07 Feb 2016
Berlin | transmediale 2016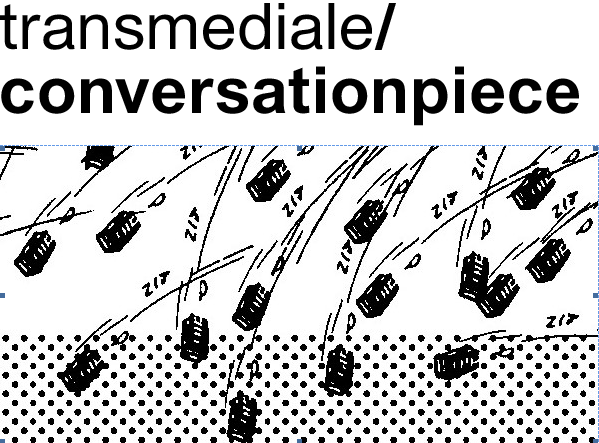 transmediale is a Berlin-based festival and year-round project that draws out new connections between art, culture, and technology. transmediale 2016 takes place 3-7 February, on the theme 'Conversation Piece'. Selected events are available on live video streaming. The activities of transmediale aim at fostering a critical understanding of contemporary culture and politics as saturated by media technologies.
Read more about transmediale.
Under the name Conversation Piece, transmediale reboots the format of the post-digital culture event, creating a transitory space for discussion of the anxieties of late capitalism. Rather than a single-themed festival with separate exhibition and program sections, artistic and research practice will unfold live through discussions, workshops, temporary installations, performances, and various hybrid formats. Through the thematic streams that function as conversation starters, Anxious to Act, Anxious to Make, Anxious to Share, and Anxious to Secure, the Conversation Piece creates an occasion to reflect upon past transmediale themes while resolutely focusing on the ambiguity of present digital culture.
Dates
Opening Evening: February 3, 2016 Main Program: February 4-7, 2016 Take part in the conversation throughout four days of dense programming. To participate it is possible to purchase either an all-access pass or tickets for single events. Workshops and the auditorium performance
Still Be Here
are excluded from all passes and require special registration. The program also comprises a whole range of free events and
live video streaming of selected events.
In the scope of its acclaimed annual festival, transmediale presents 20 000 visitors with an extensive range of exhibitions, conferences, screenings, performances and publications. Each year, a specific theme provides the framework for hundreds of artists, media activists, researchers, designers and other creative tinkerers to engage in reflective, aesthetic and speculative positions in between art, culture and technology.