from - to
06 Oct 2010 - 08 Oct 2010
Belgium: artists' mobility conference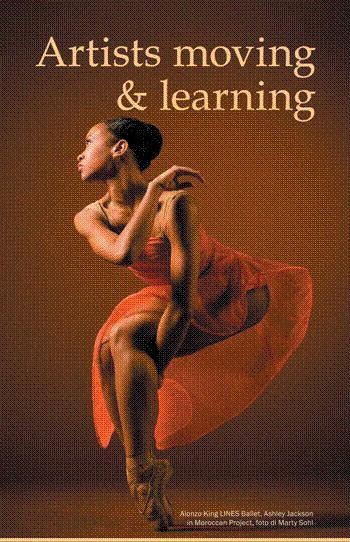 [caption id="attachment_6205" align="alignright" width="193" caption="Artists Moving and Learning Conference 2010, Belgium"]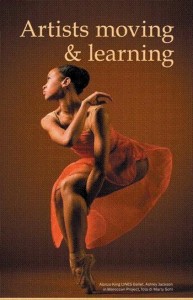 [/caption] The "Artists moving and learning" project will hold a conference in Brussels from 6
th
to 8
th
October in the Art Deco settings of the Residence Palace in the heart of the EU Quarter. The conference has the label of the Belgium Presidency and it is part of its
official program
. "Artists moving & learning" is a project financed by the European Commission under the framework of the Lifelong Learning Programme, Multilateral Projects, Networks, Accompanying Measures. It reflects Community action on cross-border artistic mobility. "Artists moving & learning" analyses the impact of the mobility of artists in Europe from an educational and Life Long Learning perspective. What are the effects of their cross-border movements – as bursaries in artists' residencies or as guest artists in festivals, museums or galleries? Does mobility boost the creativity of artists? Can non-formal learning resulting from artistic mobility be formalised by integrating it into initial professional education for artists? How can instruments for life-long learning target the needs of mobile artists better? To examine these questions, the "Artists moving & learning" partners have conducted interviews with artists from the performing and visual arts in ten EU Member States: Belgium, France, Hungary, Italy, the Netherlands, Portugal, Romania, Spain, Slovenia and the United Kingdom. To examine these questions, the project partners have conducted interviews with artists from the performing and visual arts in ten EU member states. The project's research focuses on education and Life Long Learning (LLL) - rather than social or artistic issues. The analysis of the interviews looks at different traditions of artistic mobility and studies the potential that learning effects have for preparing artists for innovative leadership within the creative industries. The result of the "Artists moving & learning" project are 10 national monographs and an EU comparative study about the learning effects of artists' mobility, targeting policy-makers and educators in the cultural and artistic area. "Artists moving & learning" (October 2008- October 2010), is a project led by
ENCATC
, the European Network of Higher educational institutes and training organisations for cultural management, and coordinated by Mediana sprl. Further project partners are:
Inteatro
,
Centro Internazionale per la Promozione e la ricerca teatrale
, and
Fondazione ATER Formazione
from Italy;
Universitad de la Iglesia de Deusto
in Spain; the
Budapest Observatory
on financing culture in Eastern-Central Europe Hungary; the
Romanian Centre of Professional Training in Culture
; and the French Joint Research Unit PACTE. This partnership represents an interesting mix of academic and technical institutions as well as public and private bodies from eight EU member states, all with thorough experience in EU projects and research.