from - to
17 Aug 2013 - 15 Sep 2013
Australia | Ballarat International Foto Biennale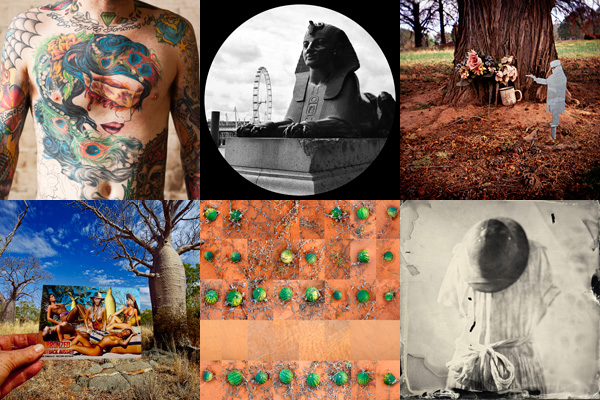 A month-long celebration of photography: 17 August – 15 September 2013 in Ballarat, Victoria, Australia.  Ballarat International Foto Biennale 2013 will feature an exhibition programme of over 200 artists.
The Biennale encompasses a Core exhibition program of selected leading Australian and international photographers alongside an open entry Fringe exhibition program. These exhibitions are complemented by an extensive festival program designed to encourage the active participation of the general public as well as photographic practitioners of all levels, including workshops, seminars, audio visual projections, master-classes, artist floor-talks, portfolio reviews, education program and photographic competitions and prizes.
Announcing the Core Program for BIFB'13: 21 photographers from Australia, Colombia, Germany, The Netherlands, South Korea, Sweden, the UK and USA. Staged across eight unique heritage buildings - the Mining  Exchange, Art Gallery of Ballarat, Trades Hall, Gallery B1, Mechanics Institute, Post Office Gallery, Town Hall and St Patrick's Community Hall, all prime examples of the wonderful historic architecture of Ballarat. Start planning your BIFB'13 visit now.  Festival dates are Saturday 17 August to Sunday 15 September. Core venues open every day from 10am to 5pm.
The BIFB has blazed a trail for a global approach to photography, seeking out extremely talented artists who are less well known outside their own domain, or in the case of Australian artists, those worthy of, but yet to be recognised as photographic superstars of the future. Our ongoing belief is that art is integral to society – not a marginal form of expression – but central to the issues that inform and shape our society.
Image: Fringe programme artists