Australia and China form film alliance, reports Australian media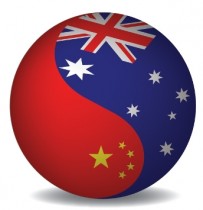 Australian movie makers are being encouraged to tap into China's booming film market through co-productions with Chinese screen producers.
Western film-makers often struggle to obtain Chinese government approval to make co-productions with Chinese companies.
But a new alliance between Australian and Chinese screen producers will help facilitate more co-production opportunities between the two countries.
The Screen Producers Association of Australia and China Screen alliance aims to help producers navigate through the Chinese bureaucratic processes.
And provide services, like translators, to help put producers directly in contact with each other.
South Australian film producer Mario Andreacchio was the first Western movie producer to gain approval for a co-production with a Chinese film company.
Mr Andreacchio, who recently finished his children's feature The Last Dragon, says Chinese film makers are keen to work with Australian counterparts.
"In Xi'an alone they have over 300 film production companies," he said.
"This is typical of the potential in the film-making industry that exists in provinces and regions around China."
The Screen Producers Association of Australia says film production, like the economy in China, is booming with 2010 box office takings expected to exceed US$1.5 billion.
"That is expected to get to $4.5 billion in the next 5 years," SPAA executive director Geoff Brown notes.
"And we are one of the first countries to be making such a serious effort on co-productions with China, which means we have a head start."
The new alliance could also help to boost the value of Australia film industry, valued at $731 million for 2009/10.
The figure represents just a two per cent growth since 2008/09, despite foreign features including The Chronicles of Narnia being shot locally.
And the big name foreign films did nothing to boost foreign investments in Australia in 2009/10, which took a nose dive on the previous years figures.
Foreign investors provided $68 million, or 23 per cent, of overall Australian film finance in 2009/10.
That compared to $211 million, or 52 per cent, of overall spending in 2008/09.
The Federal Government is undertaking a review of the viability of Australia's film and television industry, which is expected to be ready by the end of 2010.