from - to
15 May 2018 - 20 May 2018
Auckland Writers Festival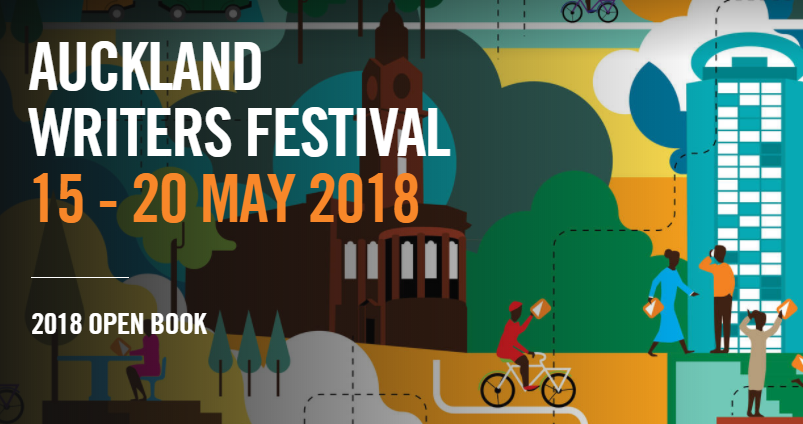 The Auckland Writers Festival brings the world to Auckland from 15-20 May 2018 - taking the theme of Open Book. Every year we stage over 200 public events, gathering together 230 of the world's best writers and thinkers with over 28,000 Festival goers and up to 6,000 young people to celebrate the world of books and ideas.
The country's largest literary showcase, the Auckland Writers Festival, brings a world of stories and ideas to the city this May, offering laughter, knowledge, ideas and inspiration for audiences of all ages with more than 230 of the planet's best writers alive today.
Appearing exclusively at the Festival is Norwegian literary rock star Karl Ove Knausgård. He joins a stellar line-up including US New York Times number one bestselling author of We Are All Completely Beside Ourselves and The Jane Austen Book Club, Karen Joy Fowler; CWA Gold Dagger winner Jane Harper and Australian literary statesman Alex Miller; award winning New Zealand writers: Festival co-founder Peter Wells, globally lauded Lloyd Jones and national treasure Anne Salmond; leading American neuroscientist David Eagleman; Kiwi cartoonist Tom Scott; leading journalist and memoirist Diana Wichtel; New Zealand's 2017 Venice Art Biennale representative Lisa Reihana; British novelist, the great-granddaughter of Sigmund Freud, Susie Boyt; US Pulitzer Prize-winning journalist Amy Goldstein; Kenyan Nobel contender Ngũgĩ wa Thiong'o; New Zealand's poet laureate Selina Tusitala Marsh; poet, novelist and critic C.K. Stead; Bill Gates-backed originator of the Big History genre, David Christian; Australian broadcaster, director, children's writer and daughter of the late, great John Clarke, Lorin Clarke; Rolling Stone editor and environmental writer Jeff Goodell.
For the past 18 years the Festival has enriched the culture of our city and established itself as a major Australasian festival, characterised not only by the calibre of our guest authors but also by the enthusiasm and engagement of our audience and the warmth and welcome provided by Auckland as our setting.