from - to
02 Jun 2019 - 21 Jul 2019
Auckland | Alive exhibition New Zealand-Cambodia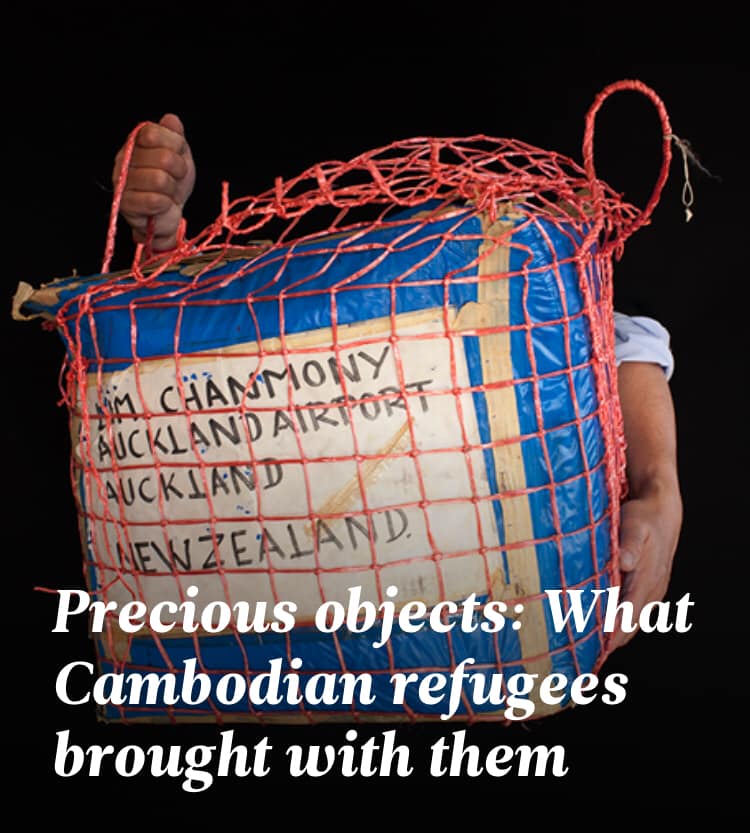 Solo exhibition of photography by Kim Hak runs at Objectspace gallery in Auckland 2 June - 21 July 2019. Works shown are part of a long term project - Alive. For this iteration of Alive, Hak spent time in New Zealand on a residency when he met Cambodian families who settled there as refugees in 1970s and 1980s and documented the precious objects they brought with them.
During the period of the Khmer Rouge regime in Cambodia more than two million citizens of Phnom Penh were forced out of the city as part of a programme of agricultural reform. They were able to take very few possessions. Families gathered up what was most precious or most practical - only some risked taking photographs or family heirlooms, many were forced to leave all ties to the past behind.
During the regime, precious objects were closely guarded out of fear. Some were wrapped in plastic and buried underground, others were carefully hidden within household utility objects like pots or kettles, in the hope that they would not be found until reaching safety.
Alive is an ongoing project by Cambodian artist Kim Hak that brings these objects into close view, exploring the stories of conflict and personal tragedy they carry with them. For the project Hak, who is based in Phnom Penh, met 12 families who came to New Zealand as refugees in the 1970s and 1980s. He documented the objects that travelled with them as they moved through border camps, refugee centres and ultimately as they settled to start new lives in Auckland. In this exhibition, the photographs appear alongside some of the actual objects. Alive demonstrates the power and importance objects can play in our lives, as vessels for memory and markers of change. The exhibition serves to celebrate Cambodian communities living in Aotearoa, creating a moment for greater understanding of their experience of extraordinary conflict and sacrifice.
Alive will tour to the Bophana Audiovisual Resource Center in Phnom Penh in August 2019. Kim Hak's visit to New Zealand and the Alive exhibition are supported by Rei Foundation.
Listen to great interview on Radio New Zealand RNZ (12 mins podcast) - Mark Amery's interview with the artist behind the exhibition, Alive: Kim Hak. Find out what spurred Hak to come to Aotearoa to tell the stories of Cambodians in Aotearoa 40 years after the Khmer Rouge period.
Read this 2017 interview with Kim Hak