14 Oct 2019 - 14 Oct 2019
Asia-Pacific Heritage 20/20 Forum | Malaysia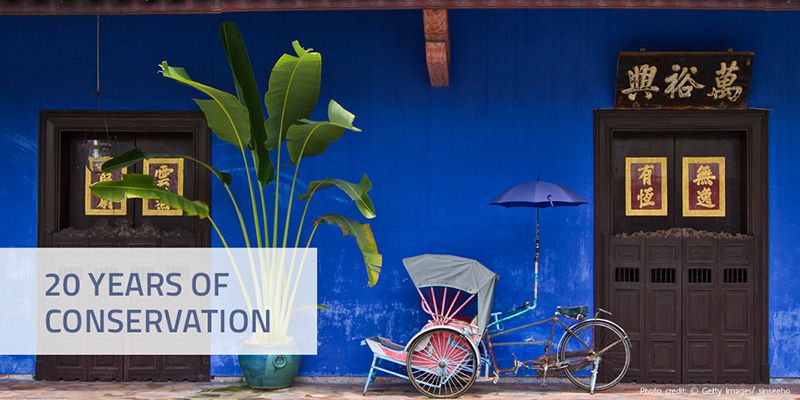 2019 marks 20 years since the
UNESCO Asia-Pacific Awards for Cultural Heritage
were conceived in Penang, Malaysia during UNESCO's landmark "Economics of Heritage" regional conference in 1999. The 20th anniversary presents an opportune moment for reflection not only on the achievements and lessons learned from the programme, but also to
review how far heritage conservation has come in the past two decades
. In this context, the Asia-Pacific Heritage 20/20 Forum will be held
in George Town, Penang on 14 October, alongside the 2019 ceremony of the Asia-Pacific Awards for Cultural Heritage
. Conference speakers include the Assistant Director General for Culture of UNESCO, Ernesto Ottone, as well as the Chief Minister of Penant, Chow Kon Yeow, and the Executive Director of Think City, Hamdan Abdul Majeed. The event will present an opportunity to chart the course and future for the next two decades on
the role and contribution of cultural heritage more broadly to sustainable development
, within the broad framework defined by the Sustainable Development Agenda 2030, along with key partner institutions and thought leaders in the field. One of the sessions, entitled "
Heritage Clinic: Emerging Challenges, New Responses
", will involve project presentations by young professionals and current students in conservation, for an interactive discussion with experts and a general audience. Organisers are inviting industry practitioners, emerging professionals and heritage enthusiasts to attend the conference.
Further information
Throughout the Asia-Pacific region, cultural heritage sites are under threat, many of which are in private ownership. The
role of private individuals and institutions in protecting these vulnerable sites
and their understanding of cultural heritage conservation as a shared responsibility is paramount. In the last two decades, the UNESCO Asia-Pacific Awards for Cultural Heritage Conservation have been contributing to meaningful achievements in
changing the conversation about what constitutes cultural heritage
, who has a stake in its stewardship, and how can contribute to the sustainable well-being of cities, societies and the environment. The Asia-Pacific Heritage 20/20 Forum and the 2019 Awards Ceremony of the UNESCO Asia-Pacific Awards for Cultural Heritage Conservation will take place in Penang, on the eve of the
7th Asia-Pacific Urban Forum (APUF-7)
, a summit organised by UN Habitat and UNESCAP on 15-17 October. For additional details about and registration for the Asia-Pacific Heritage 20/20 Forum, please visit
https://bangkok.unesco.org/content/unesco-heritage-awards-20th-anniversary-registration-asia-pacific-heritage-2020-forum-and