2022 UNESCO Asia-Pacific Awards for Cultural Heritage Conservation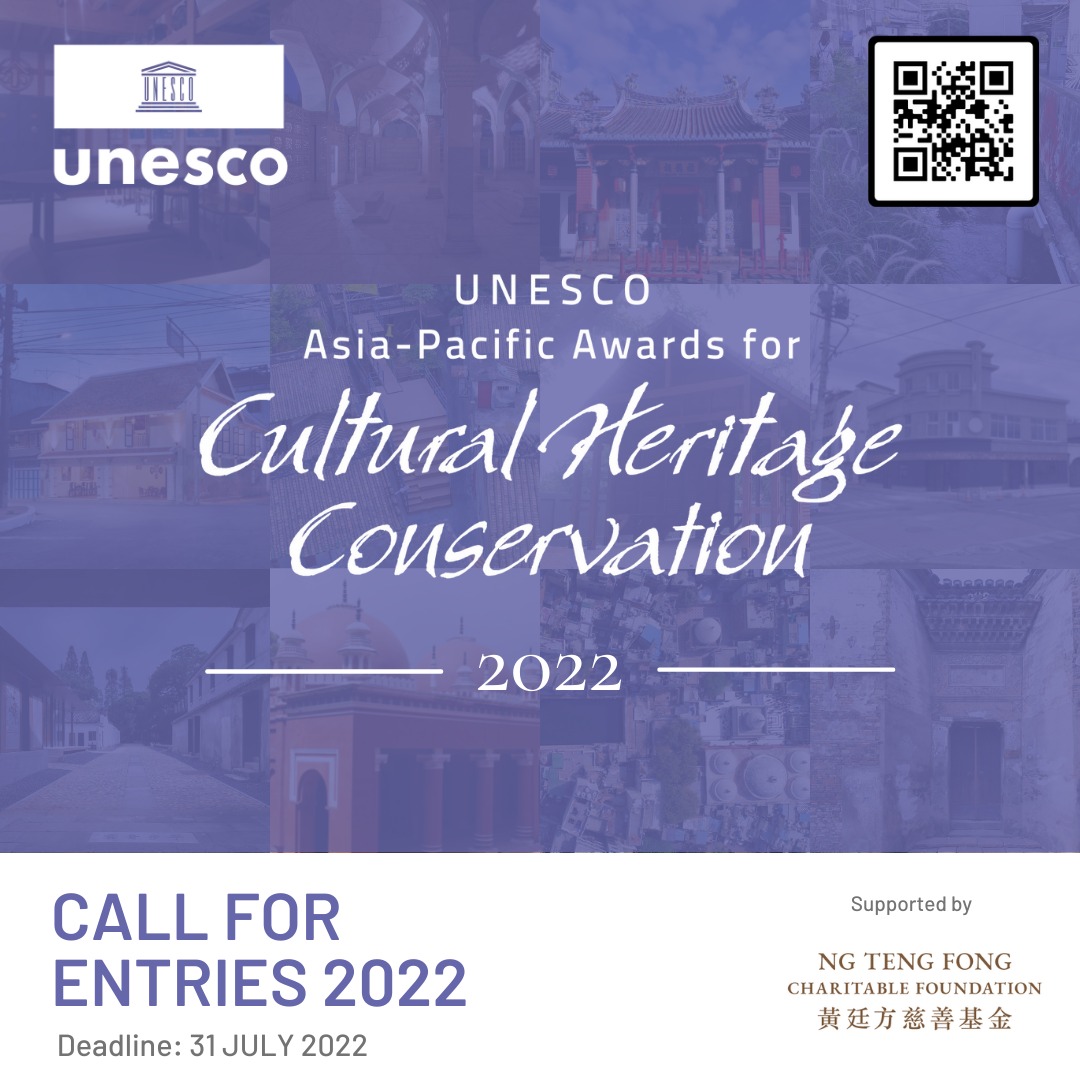 Submissions are open for the 2022 UNESCO Asia-Pacific Awards for Cultural Heritage Conservation. The Awards programme recognises exemplary efforts by individuals and organisations to restore or conserve structures, places and properties of heritage value in the region.
The programme encourages property owners to undertake conservation projects within their communities, either independently or through public-private partnerships.
Applications can be made under two categories:
Cultural Heritage Conservation

New Design in Heritage Contexts
Winners will be announced in November 2022 in the following Awards: Award of Excellence, Award of Distinction, Award of Merit, Award for New Design in Heritage Contexts and Special Recognition for Sustainable Development.
Since 2000, the Awards programme has recognised 265 winners from 27 Asia-Pacific countries for their thorough understanding of their sites, their sound technical achievements and their projects' significant social and policy impacts at the local, national and regional levels. In this way, the programme contributes to meaningful achievements in advancing the regional conversation about what constitutes cultural heritage, who has a stake in its stewardship, and how cultural heritage can contribute to the sustainable well-being of cities, societies and the environment.
Eligibility criteria
Eligible projects must have been completed within the last 10 years. Houses, commercial and institutional buildings, historic towns and villages, archaeological sites and cultural landscapes are all suitable for submission.
Deadline: 31 July 2022