ASEF15 Short Film Contest Winners | David Saputro Sugianto and Ibtisem Ben Nassib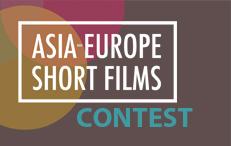 To mark the occasion of its 15th anniversary, the Asia-Europe Foundation (ASEF) organised the
Asia-Europe Short Films Contest
, inviting young filmmakers, film enthusiasts and students from 46
ASEM
countries to express their ideas of Asia-Europe relations through a short, up-to-3 minute long film of any format. Below are the films from two of the five winners.
Originating from Solo, Indonesia, David Saputro Sugianto is someone who has a passion for art and film making.  He has studied Information Systems in Duta Wacana Christian University in Yogyakarta, Indonesia and is currently working as a crew member in the University`s PPTPM (Pusat Pengembangan Teknologi Pengajaran dan Multimedia) unit.
Saputro Sugianto has used stop-motion technic to produce his film for the Asia-Europe Short Films Contest. As a filmmaker, he thinks, 'Asia-Europe connections' is a very rich topic in itself. Cultures, people, places and economic relationships - which can be beautifully weaved through a collage of audio-visuals.
Brainstorming with his team, Saputro Sugianto developed several ideas that showed the Asia Europe relationship, and decided to portray these concepts in Stop-motion animation. They used 1,395 different images to create this short film, painstakingly piecing it together. Traditional songs from Indonesia become the soundtrack to the film, using songs like "Lir-ilir" and "Naik Becak". For opening they used "Mr Bean" theme song, but covered by gamelan, Java's traditional music instrument, while the credit title was a song by Jogja Hiphop Foundation (JHF), "Jogja Istimewa".
[caption id="attachment_7170" align="alignleft" width="140" caption="David Saputro Sugianto"]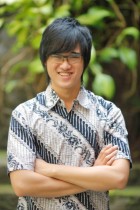 [/caption]
Ibtisem Ben Nassib, Malaysian-born and French-based,
has recently discovered the joy of filmmaking. Having lived the experience between Asia and Europe, she felt particularly drawn to the theme of Asia and Europe's relations and interactions through cultures, the arts, environment, education or individual relationships.
In discussing the relationship between Asia and Europe, Ben Nassib comments:
"I truly believe that we, be it Asians or Europeans, have always been connected and with the many years to come ahead, our bonds, integration and cultures will continue to strengthen most indefinitely, for we've become a society that no longer drives on progressing as an individual but rather as a team."
The impetus of this short film was largely driven by living in the moment, by observing those around us, by the idea that although we are all different, there is not that much of a divide between people. Ben Nassib's intentions were to bring the audience on a journey from day to night by incorporating and infusing the wondrous countries and diversity that can be found in the countries of Asia and Europe.
Working at a furious pace (Colours was shot and edited it in just two days), the team reached out and approached people on the street to be involved. Commenting about this process Ben Nassib says
"[The] Best part of shooting Colours, were the new, exciting and unforgettable friends we made, from every corner of the world, and that in its entirety really summed up this amazing journey that truly did colour our life, even in that short period of time."
[caption id="attachment_7171" align="alignleft" width="279" caption="Ibtisem Ben Nassib"]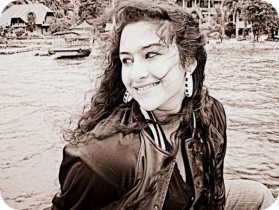 [/caption]