When Strangers Meet | Visions of Asia and Europe in Film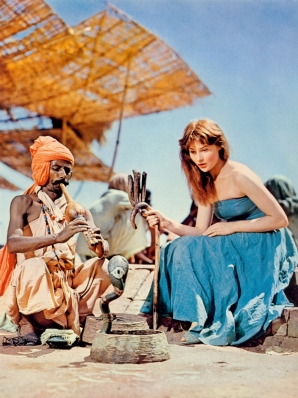 Venue
: Gallery Theatre, Basement, National Museum of Singapore
Date
: 18 May – 3 June 2012
Website
:
http://asef.org/index.php/projects/themes/arts-culture/2430-arts-?-culture-cross-platform-series
=
[caption id="attachment_21573" align="alignleft" width="298" caption="Image of Adrienne Corri from The River (1951) by Jean Renoir. Image © United Artists / Photofest"]
[/caption]
The
Asia-Europe Foundation (ASEF)
, in partnership with the
National Museum of Singapore
present a special film event on "Mutual Perceptions between Asia and Europe" to mark ASEF's 15th anniversary in 2012.
This special retrospective, curated by the Cinematheque of the National Museum of Singapore, will show how
Asians and Europeans have viewed one another through the prism of film
. By focusing on narratives built around cross-cultural encounters, 'exotic' journeys and historic events, filmmakers of different generations and backgrounds have not only expressed their personal insights of different peoples and cultures, but also influenced perceptions of other countries among their audiences.
The series of feature films and short films to be
screened between 18 May and 3 June
range from the black-and-white movies of the 1950s to contemporary experimental productions. The selection will also show us how the history of filmmaking across Asia and Europe has benefited from mutual stylistic influences and reciprocal aesthetic values.
The seven feature films selected to be screened for the special programme look at the diverse connections that link Asia and Europe historically, artistically and personally.
From a tense look at personal relationships on opposing sides of the war in
Merry Christmas Mr Lawrence
starring David Bowie, to Mel Gibson as a journalist covering the Indonesian events of 1967 in
The Year of Living Dangerously
, to Bernardo Bertolucci's visual feast
The Last Emperor
, the selected films highlight several themes such as intercultural love, migration, independence movements and cultural identity.
[caption id="attachment_21598" align="alignnone" width="576" caption="Image of Richard Vuu from The Last Emperor (1987) by Bernardo Bertolucci. Image © Columbia Pictures / Photofest"]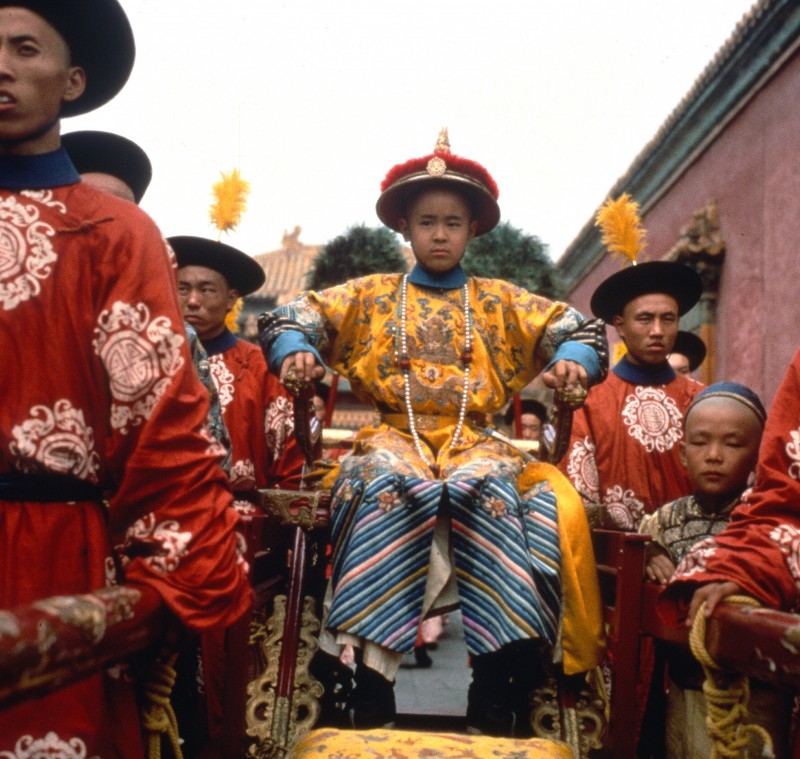 [/caption]
In addition, there will be a screening of experimental short films by emerging filmmakers presenting their contemporary interpretations of mutual perceptions between Asia and Europe through different genres, from fiction to documentaries and visual essays.
All screenings are free and open to the public
.
The programme opens with the screening of one of first films to be shown in colour, the sumptuous
The River
(1951) by acclaimed French director Jean Renoir on 18 May 2012.
Friday 18 May, 8.00 pm
The River by Jean Renoir (1951, France-India)
Saturday 19 May, 1.30 pm
Perfumed Nightmare by Kidlat Tahimik (1977, Philippines-France)
Saturday 19 May, 4.00 pm
The Year of Living Dangerously by Peter Weir (1982, Australia-Indonesia)
Saturday 26 May, 8.00 pm
Merry X'mas Mr Lawrence by Nagisa Oshima (1983, Japan-UK)
Sunday 27 May, 1.30 pm
Short Films Programme
Sunday 27 May, 4.00 pm
Tropic of Emerald by Orlow Seunke (1997, Holland-Indonesia)
Friday 1 June, 8.00 pm
The Last Emperor by Bernardo Bertolucci (1987, Italy-China)
Sunday 3 June, 4.00 pm
Moving by Park Ki-young (2011, Korea-New Zealand)
For more information about the films, you can download the full programme here: 
When Strangers Meet Programme
You can keep up to date for the events happening in celebration of
ASEF's 15th anniversary here on culture360.org
.