Artist to be Artistic Director of Yokohama Triennale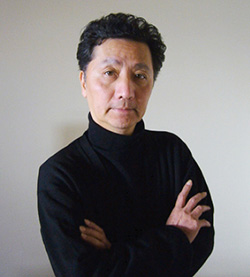 The Organizing Committee for Yokohama Triennale announced the appointment of artist Morimura Yasumasa as artistic director of Yokohama Triennale 2014, which will be its fifth edition, opening early August 2014.
Morimura hopes that he can use his unique perspective as a practising artist to distinguish Yokohama from other international biennales.
The theme for the next Triennale is announced as:
The Conscience of Art / Art of the Unknown
Outline of
Yokohama Triennale
Morimura is critical of how international exhibitions have sprung up around the world which lack anything special and are merely large.
In an
official statement
he says:
The future is unknown. But a ship has set sail from Yokohama Port, and to be completely honest, the journey is likely to be risky with me as the captain.

Being an artist, I' ve never had the chance to serve as the artistic director of any international exhibitions. I am taking the wheel for the first time and the ship has already left port without my having had a chance to learn how to steer.

But it seems to me that this kind of slightly reckless launch is exactly what' s needed for an international exhibition today.
Comment from
Art Radar Asia