A conversation with Amar Galla on the illicit trafficking of cultural property in India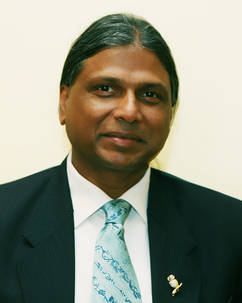 The UNESCO Office in New Delhi recently conducted an interview with
Professor Dr. Amareswar Galla
, the Founding Executive Director of the
International Institute for the Inclusive Museum
, concerning the implementation in India of the
UNESCO 1970 Convention on the Means of Prohibiting and Preventing the Illicit Import, Export and Transfer of Ownership of Cultural Property
. In the interview, Dr. Galla emphasises the need to strengthen efforts to increase the effectiveness of the 1970 Convention in India, South Asia and globally - through, among others,
fostering ratification, increasing advocacy and awareness-raising, improving cultural mapping, and enhancing information on stolen
objects
. He also addresses the connection between poverty and the implementation of the 1970 Convention, as well as its relevance to the UN 2030 Agenda, the need to foster policies at local, state, national and international level, and the importance of collaboration with international agencies, including UNESCO. Interpol and ICOM. Some excerpts follow:
Compliance is only part of the implementation. It is hard to monitor in a large country. Far more important is advocacy and awareness raising. Not just in the major cities, but most importantly at the state and local government levels.
India has the requisite compliance measures to minimise illicit traffic in cultural property. However, the scope of cultural property needs to be broadened from the predominance of focus on 'antiquities' as understood from a bygone era. For instance, industrial and craft heritage is often looted in India for export.
Cultural  mapping needs to be better understood and used as a tool for safeguarding heritage of all kinds. Mapping should lead to strategic planning.
Prevention of illicit traffic of all kinds is multilateral. It is rarely bilateral. Borders are porous. In this context regional collaborations are critical.
Greater collaboration is needed with Interpol, WCO, ICOM and UNESCO through appropriate capacity building. This should include not only the ability to inventorise  but also communicate.
  You can
read the full interview
at
http://www.unesco.org/new/en/newdelhi/about-this-office/single-view/news/an_insight_into_illicit_trafficking_of_cultural_property_in/