What are Human Rights film festivals?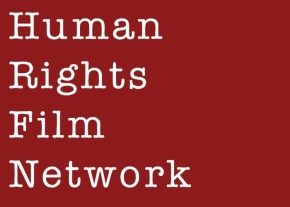 The last decade witnessed an impressive proliferation of human rights film festivals all over the world. The formula of such a festival appeared attractive, both to the audiences and to prospective festival organizers. Most of those festivals cooperate and they form a world-wide movement. Here, in brief is a presentation of this interesting and growing phenomenon.
What are human rights film festivals?
Within the human rights film festivals movement we do not regard ourselves as organizers of just yet another kind of thematic film festivals, although sometimes "older" colleagues from the festival circuit perceive us as such. Of course thematically we focus on human rights, like some other festivals could focus on anthropology or on mountains. But first of all, for us human rights film festivals are about more than showing of the films. They are a form of social activism. Although in details we often differ in our views, all of us work for social change.
Can films change the world?
Some people, also in the milieu of the human rights film festivals, believe they can. Most academics  would give more moderate answers. They would point out to the more complex character of the relationship between film and the reality that the film influences. I agree that the direct impact is rather an exception, than a rule. Of course there are examples of a tangible change: documentary films that lead to the release of wrongly accused protagonists from prisons (like the famous
Thin Blue Line
by Errol Morris, or – recently – the Mexican documentary
Presumed Guilty
). Indeed, our festivals specialize in presenting such films. But still – films are primarily made to be watched, not to be acted upon. What are then our expectations as we show these films at our festivals? Our main goal is to raise human rights' awareness of our viewers, shape their attitudes and increase their sensitivity towards observance of those rights, which only then can serve as one of the factors increasing the level of human rights observance.
For our purpose we do not necessarily need or indeed prefer investigative, reportage, TV style documentaries. Leading human rights film festivals feature world class cinema, and of course it works better for our purposes, because it really engages the emotional side of the perception. For example the 2010 edition of WATCH DOCS festival comprised titles from the most recent editions of Cannes, Venice, Toronto and Berlin. Some suggest that human rights film festivals show films which were selected just because of their subject matter, combating for a "just cause", but formally uninteresting or even poorly made. Most often this is just not true.
This does not mean that films – or broadly speaking – audiovisual material, when considered by human rights activists as tools, can only be used for general awareness raising. Non-fiction audiovisual material in particular have bigger potential. The variety of practical applications for such material points to a fundamental difference between video activism (video advocacy) and raising human right awareness via documentary films, with the latter being the domain of human rights film festivals. For  awareness raising, the films are used as tools, while in video advocacy audiovisual material is primarily and specifically made to be just a tool for campaigning for a well defined social change like, for example, changing a flawed criminal justice system, and it is used hand-in-hand with other advocacy tools such as litigation, research, organizing, and monitoring.
"Human rights films"?
What apart from the films' topics defines the human rights film festivals? First of all it is the context in which films are screened. The element of dialogue and debate is crucial, to the extend that, for example, Movies That Matter festival is profiling itself as a "film and debate festival". Screenings are usually combined with Q&A sessions and panel debates that include not only filmmakers, but also film protagonists, experts, NGO activists, journalists and politicians. The festivals serve as platforms for presenting human rights activists and their initiatives to broader audiences, and to attract new people to human rights agenda.
The "debate" context is so important to the films that sometimes it seems that a "human rights film" is not the right description because many films can be "human rights" films if watched and discussed from a certain angle. On the other hand, especially in North America, the very term "human rights film" is more and more popular, and it usually refers to socially and politically meaningful documentaries. Some professionals maintain that "human rights documentary" is already a clearly established sub-genre of documentaries.
It seams sensible to give up the notion of "human rights film" in the broad sense, because so many films have the potential to be seen as such, but still use the term in the narrow sense, referring to the films that knowingly and ethically tackle the core issues of internationally acknowledged human rights.
War Don Don
by Rebecca Richman Cohen may serve as an example – an award winning film on the trial of Issa Sesay before the Special Court for Sierra Leone, by a director who is also a human rights lawyer. Maybe never before has the dilemma of retributive justice vs. peace been so starkly portrayed in film as in this nuanced and earnest work.
Alternative channels of distribution?
The older and firmly established human rights film festivals serve as programming, fund-raising and promotional platforms for a variety of outreach activities connected with the festivals' films. Among the typical forms of these activities are:
-        traveling film festivals – for example at WATCH DOCS in cooperation with around 70 institutional partners we organize a traveling festival that visits 40 Polish localities, gathering annually around 70 000 viewers;
-        school film clubs, promoting film culture as well as human rights and becoming leadership schools for the students who run them;
-        video libraries – usually launched in cooperation with universities or municipal libraries;
-        Internet festival platforms, where selected festival films can be watched on-line
.
Those various outreach activities actually form an alternative, non-commercial channels of films distribution, which are based mainly on social, civil society networks.
One World Brussels – festival targeting politicians
The Prague's One World festival organizers asked themselves and their colleagues why not raise human rights awareness also among political decision makers? That's precisely the thought behind the One World Brussels festival, held in the heart of European Union. Organized in cooperation with Movies That Matter, WATCH DOCS and Belgian Festival des Libertes, it is mainly addressed to members of European Parliament, European Union officials and big international NGOs. It invites human rights defenders and facilitates their meetings with European policy makers.
A handful of concretes
In 2004 in Prague the older and firmly established human rights film festivals created a worldwide platform of cooperation, called the Human Rights Film Network. We invite new members to join each year, as new festivals are formed in various parts of the world. On the web-page:
www.humanrightsfilmnetwork.org
you can find the members' list and websites.
Among the model festivals that influenced the proliferation of the formula are: Human Rights Watch FF in New York, the oldest human rights film festival in Western Europe – Amnesty International Film Festival Amsterdam, that recently moved to the Hague and has been renamed: Movies That Matter FF and currently the largest human rights film festival in the world – the Prague-based One World International Documentary Human Rights Film Festival.
Not all human rights film festivals focus on documentaries. Working with documentaries only is a characteristic profile for Central European human rights film festivals.
New human rights film festivals emerge on different continents and Asia is no exception. A few weeks ago in Kiev I met Hana Kulhánková, the Director of Prague's One World, who told me that newly created human rights film festival in Amman (
http://karamafestival.org
), she visited,  held for the first time in December 2010, was really impressive. At the most recent meeting of the Human Rights Film Network in Amsterdam, during IDFA 2010, a new member from Asia joined the network – Persistence Resistance festival from New Delhi. In February 2011 the festival had its fourth edition.
Very often the older human rights film festivals help the newcomers to launch their first events – sharing know-how, prompting films or guests, sometimes facilitating the process of clearing the screening rights. This can be said especially of Prague's One World, Movies That Matter in the Hague and WATCH DOCS from Warsaw. Movies That Matter foundation, the organizer of the Dutch festival, also financially supports the human rights films screenings and festivals.
European and American human rights film festivals are usually particularly interested in exposing films that are made not only outside Europe and America, but also not by Westerners. So let me finish with heartfelt invitation to Asian filmmakers – you are welcome to submit your films to our festivals!
by Maciej Nowicki, Festival Director of WATCH DOCS. Human Rights in Film IFF, Warsaw, Poland