Solutions for the mobility of visual artists in Europe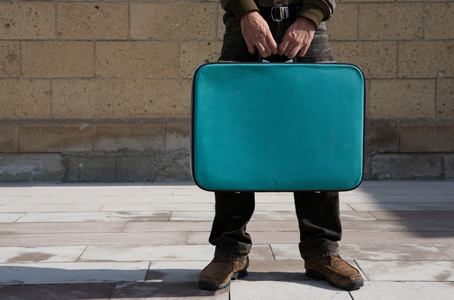 [caption id="attachment_1023" align="alignright" width="300" caption="Image credit: Trans Europe Halles http://teh.net/"]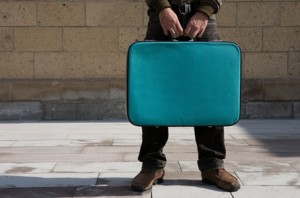 [/caption]
The
Internationale Gesellschaft der Bildenden Künste (IGBK)
organised a
meeting of European experts on 'Mobility in the Visual Arts Sector in Europe' in Linz, Austria in December 2009.
The IGBK represents the
interests of visual artists
in Germany, at national and international level.  It provides information and advice to artists in Germany about working internationally and is well informed about mobility issues for visual artists and organisations.
In recent years there has been much interest in international cultural mobility in Europe, particularly as it is one of the key priorities for the
European Commission's Culture Programme (2007-2013)
which offers grants for cultural collaboration projects between arts organisations in Europe and in other countries outside the European Union. 
Special attention has been given to the mobility issues of the performing arts sector
– artists and artistic companies in theatre and dance and musicians, as well as festivals and arts venues that collaborate internationally.  There is a high level of international mobility in the performing arts in Europe as well as some recurring practical problems for mobile artists and organisations. There has been
less focus on the challenges for the visual arts sector
and this initiative by IGBK was a timely opportunity to examine these.
The meeting was co-organised by the
Atelierhaus Salzamt,
a new arts facility in Linz in the former Imperial Salt Chamber. This splendid 17th century building overlooking the River Danube has been restored and provides a gallery, accommodation and studio spaces for local and international artists. 
Linz has been the European Capital of Culture 2009
, along with Vilnius in Lithuania, with a rich cultural programme and the launch of several new arts spaces in the city.
The Round Table brought together
artists, arts organisations, cultural networks and other experts from Europe.
Issues such as Customs and Taxation, use of the Carnet ATA to transport artworks internationally, Visas, Information, Artists' Residencies and Mobility Grant Schemes were discussed.
Although there is a highly visible international art scene with major biennials and visual art fairs in Europe, Asia and North America,
the reality for many visual artists is that they must often organise and pay for the transport of their work themselves
. Given the complexity of Customs regulations, as well as variations in how they are interpreted by different Customs officers, this is not an easy process and it can be expensive. A positive example was provided by an artists' organisation in Switzerland where there are clear guidelines on artworks for Customs authorities.  Another good practice was the grants system in the Netherlands for international artists' residencies – as well as travel and living costs, the grant covers transportation of artworks made during a residency abroad back to the Netherlands.
The aim of the meeting was
to focus on solutions and examples of good practice
, rather than repeating the now familiar problems and obstacles to mobility.  Nevertheless, many participants reported particular difficulties with visas for artists from outside the EU, including Asia.  Maria Tuerlings from Transartists and ResArtis observed that artists' residencies in Europe which used to offer residencies of 6-9 months now mostly provide only 3 month residencies because it was so difficult to get visas for longer periods for artists from outside the EU.  A new European 'Blue Card' for highly skilled workers was approved in 2009 but Michael Burke from the European Council of Artists said he was doubtful about how much this could be used by visiting artists.  In Austria, the visual artists association (IG Bildende Kunst) has lobbied effectively for the rights of artists from abroad who are living and working in Austria.  Changes in the residency permit laws affected how long artists could stay in the country.  Following the 'Freedom for Art!  And the right to stay for everyone!' campaign, a working group on mobility has been set up between the relevant ministries in Austria to look at possible improvements.
Access to information on mobility opportunities and practicalities
is another important issue for visual artists and organisations, both inside and outside Europe.  An EU-funded pilot project of PRACTICS information centres in Belgium, Netherlands, Spain and Wales has just been launched with information to artists who want to stay and work in those countries.  An inspiring example from Slovenia was presented of the Artservis international web portal and advice service set up in 2002.  Artservis enjoys the loyal support of artists and cultural managers in Slovenia and the region.
As a follow-up to the meeting, IGBK is now working on a
list of recommendations and a strategy paper that will identify further steps
on how to deal with mobility problems at EU level and within the different European countries. This will be presented to the EU working group on improving the conditions for mobility of artists and culture professionals in January 2010.
Although the IGBK Round Table centred on cultural mobility for visual arts in Europe,
the issues discussed are of much wider interest to artists and arts organisations in Asia and elsewhere in the world.
Artists are increasingly mobile.  Artists, arts programmers and cultural managers are looking for opportunities to collaborate, exhibit, produce and sell work outside their own countries.  International mobility for artists is on the discussion table in Europe and the Linz meeting is part of a wider process of ensuring better support and conditions for artists and arts organisations to work internationally.