Lopez Museum and Library, Philippines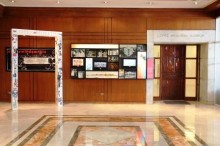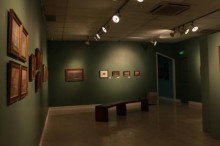 The
Lopez Memorial Museum
is
the oldest privately-owned and managed museum and library specialising in Philippine material
. Its rariori reach back to
books and maps of the 16th century
,
works by the first internationally-acclaimed duo of Filipino painters, Juan N. Luna
(1857-1899) and F
elix P. Resurreccion Hidalgo
(1855-1913), plus priceless
personal effects of Philippine national hero José Rizal
(1861-1896). With
over 500 works in its growing museum collection and over 20,000 titles
in its expanding library catalogue, the Lopez Museum and Library cares for holdings covering 600 years of scholarship and artistry.
Permanent collections
: the Lopez Museum's art galleries house
paintings by 19th century Filipino masters, Juan Luna y Novicio and Felix Resurreccion Hidalgo
. Luna and Hidalgo both garnered honours for their country when the paintings they submitted to the 1884 Exposición General de Bellas Artes in Madrid won the Filipino some international recognition in the field of fine arts. The galleries also house selected works by the
20th century national artist, Fernando Amorsolo
, who gained prominence during the early 1930s and 1940s as the painter who popularised the era's rustic Philippine landscape and the lovely dalagang Filipina. Throughout the years,
the museum has acquired paintings by many of the country's national artists
, including Carlos "Botong" Francisco, Vicente Manansala, H.R. Ocampo, Cesar Legaspi and Arturo Luz. Important artists such as Fernando Zobel, Nena Saguil, Juvenal Sanso, Macario Vitalis, Jose Joya and Romeo Tabuena are also represented in the museum's ever-expanding collection. The museum is equally proud of its largely underrated pieces from Juan Arellano and Dominador Castañeda. Among the museum's other treasures is an initial collection of
14th and 15th century artifacts recovered in the Calatagan burial sites
. The Calatagan excavations opened new areas of study on the culture and civilisation of the early Filipinos. The Museum's share in the diggings which Don Eugenio financed consists chiefly of porcelain of Chinese origin, Filipino earthenware, beads and a few Annamese and Siamese pieces.
View all Asia-Europe Museum Network (ASEMUS) members in the Philippines