Antennae - Journal of Nature in Visual Culture - Southeast Asia focus edition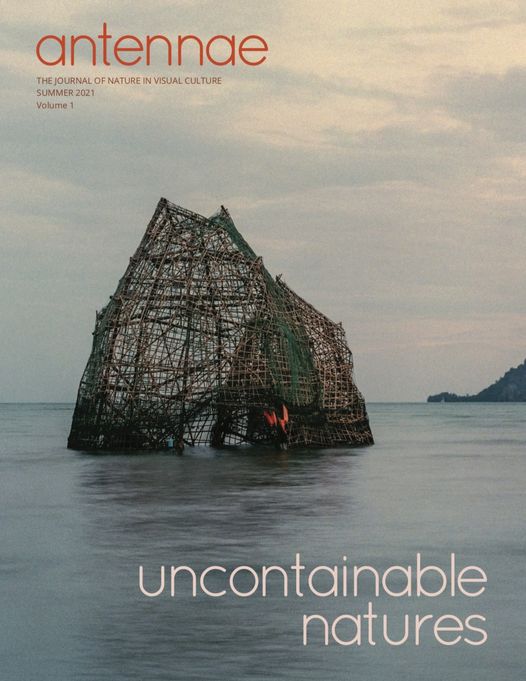 Antennae - The Journal of Nature in Visual Culture - publishes its latest issue: uncontainable natures. ISSUE 54 — SUMMER 2021 Volume 1 is a double volume co-edited by Southeast Asia experts, and presenting a substantial body of work focused on nature in visual culture in Southeast Asia.
The overlapping fields of the environmental humanities, posthumanism, human-animal studies, and critical plant studies still have a long way to go in order to diversify their philosophical reference points as well as truly incorporate aesthetic, material, and processual registers that do not originate, or that are not implicitly aligned, with the western tradition. Over the past ten years we have become aware that reaching beyond the comfort zone of academic research requires a committed engagement with a decolonization of our thinking.
It is in this context that Antennae presents a double volume entitled 'Uncontainable Natures' co-edited by Southeast Asia experts Kevin Chua, Lucy Davis, and Nora Taylor. The diversity, wealth, and breadth of content and perspectives gathered across the two volumes outline myriad opportunities to rethink the foundations of our practices as well as reconsider the directions of our inquiries. This project makes readily available a substantial body of work, which despite its importance and influence in Southeast Asia remains often difficult to access in other parts of the world. We hope that the contributions featured in the two volumes will become staples in syllabi across the arts and humanities and that they will inform the practices of scholars and artists alike for years to come.
The journal is available as a free download.
Antennae is a peer-reviewed, non-funded, independent, quarterly academic journal.