ON-AiR | reflecting on the mobility of artists in Europe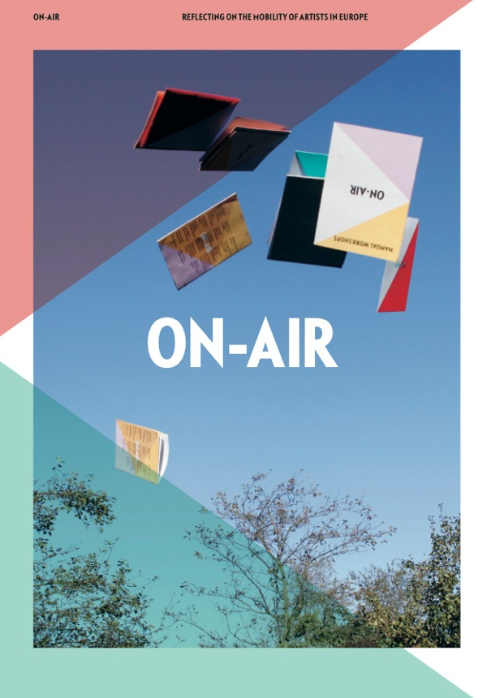 After an intensive 2-year collaborative project with 19 European partners, looking at artistic residencies and mobility, 
ON-AiR : Reflecting on the mobility of artists in Europe
is published, along with other online information tools on artist residencies
With this publication the partners of the ON-AiR project aim to take you on a 'journey', reflecting on the current state of mobility in which the artists in Europe operate and their art flourishes. It also includes a summary of the results and outcomes of the ON-AiR project.
Contributions by Jenny Brownrigg, Pau Cata Marles, Anna Detheridge, Lotte Geeven, Rebecca Gordon Nesbitt, Erik Hagoort, Ludwig Henne, Marijke Hoogenboom, Wim Legrand, Marija Mojca Pungercar, Bojana Panevska, Bertan Pocesta Selim, Ilgim Veryeri-Alaca, Heidi Vogels and Yeb Wiersma.
2012, 167 pages, written in English.
Further information available here :
www.on-air-mobility.org
ON-AiR also published a very useful Toolkit on artists residencies including the
ON-AiR Workshops Manual
with lots of tips and advice for artists considering applying for residencies, also regional information on mobility with mapping of residency opportunities from project partners in various parts of Europe.
See website 
for a full range of information resources - the ON-AiR European tool for artists: mobility workshops and training programmes on artists-in-residence (AiR) opportunities, project 2010-2012 supported by the EU Culture Programme.