SEAFIC | open call for SE Asian film makers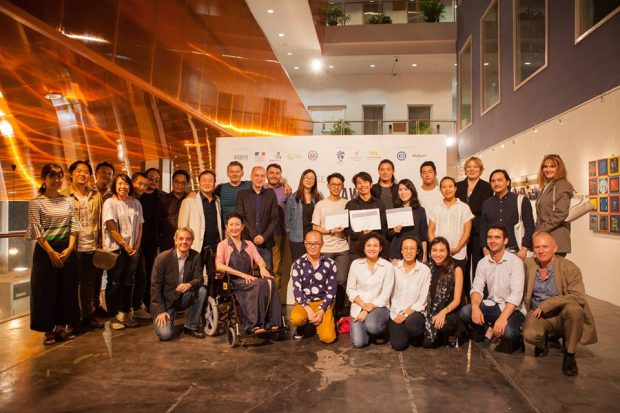 SEAFIC is an intensive script lab for Southeast Asian film makers. SEAFIC aims to strengthen the quality of feature-length films from Southeast Asian filmmakers by developing and advancing their scripts. Open call for applications for 2nd edition.
Each year, SEAFIC shall select five 1st, 2nd, and 3rd-time filmmakers with work-in-progress scripts to work with our veteran script consultant for 8 months to develop and refine their screenplays. Participants shall attend three sessions in Thailand. The sessions are conducted in English.
During the final session in Bangkok, the participants shall give a 5-minute pitch of their project to the 3-person award jury who will then award one project a prize of US$15,000.
The five projects selected for SEAFIC shall automatically be enrolled in SEAFIC x PAS, Produire au Sud's Southeast Asia workshop. The five producers of the same projects shall attend the first session in Chiang Mai and SEAFIC's final pitching session in Bangkok.
Eligibility:


Filmmakers from Southeast Asia developing 1st, 2nd, and 3rd feature-film projects only.


Nationals of the following countries are eligible for SEAFIC participation: Cambodia, East Timor, Indonesia, Laos, Malaysia, Myanmar, the Philippines, Brunei, Singapore, Thailand, and Vietnam.


Passports must be from Southeast Asia (cannot be the resident only).


All project submissions must have a director and a producer attached along with a realistic budget and a financing plan.


All projects must have at minimum a first draft script available for evaluation.


Participants must agree to attend all three sessions within the lab year. Moreover, each project's director and producer must be available to attend the first and final session.


Applicants can only submit one project per year.


There are no costs to apply to SEAFIC.


Nov 1, 2017                             Application submission deadline
Late Jan / Early Feb 2018       Five SEAFIC projects selected
Feb 24 - Mar 3, 2018              1st SEAFIC session, Chiang Mai
Early Jul                                  2nd SEAFIC session, Chiang Mai
Late Oct / Early Nov               SEAFIC Open House