Saison Foundation | Special Call for Visiting Fellows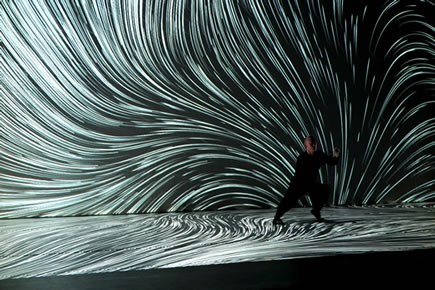 The Saison Foundation in Tokyo has a Special Call for Visiting Fellows 2016 inviting applications from international artists working in contemporary theatre and dance for a residency in Japan in either Sept/Oct 2016 or March 2017.
Saison Artist in Residence - Visiting Fellows
This program aims to build up an international network for contemporary performing arts and to enhance mutual understanding, and gives opportunities for artists to research the contemporary performing arts scene in Japan. The program supports research visits to Japan for those who are expected to play an important role in the international performing arts scene.
Residency period:
from September 20 to October 28, 2016 and from March 3 to March 29, 2017 *more than 20 days up to 30 days.
Deadline for requesting the application form: Thursday, June 30, 2016
Deadline for submitting the application form: Thursday, July 7, 2016
The Saison Foundation is a grant-making foundation established in July 1987 that supports projects and activities related to contemporary Japanese theater and dance. In order to increase the visibility of contemporary Japanese performing arts (theater, dance, and performance art) on a worldwide level, The Saison Foundation awards grants and priority use of its rehearsal/workshop and residence facilities at Morishita Studio in Tokyo.
Based on the outcome of Residence in Morishita Studio from 2011 to 2015, the Saison Foundation starts "Saison Artist in Residence" to stimulates two-way international cultural exchanges with artists and arts organizations in overseas.
For the details of Special Calls for Visiting Fellows 2016, please download a PDF version of the
application guideline
from the website.
Please note the two part application process
- project outline to be submitted with request for application form by 30 June 2016.