London | Brooks International Fellowship Programme 2018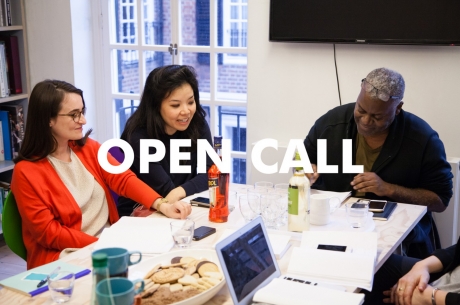 Tate, in collaboration with Delfina Foundation, invites applications for the
Brooks International Fellowship Programme 2018
. Now in its fourth year, the programme will enable
three curators, researchers, art historians or other museum professionals
to work with Tate colleagues in London for three months each commencing January 2018, complemented by activities at Delfina Foundation.
During this period, the Fellows will be part of a Tate team, actively participating in gallery projects and discussions, with special access to the collection, programme, archive, staff and wider networks.
The Fellows will reside at Delfina Foundation, where they will contribute to the public programme by presenting their research at Tate to a range of audiences.
There are three opportunities (see
full detailed information on the Delfina Foundation
website)
Opportunity 1
Tate Britain's Curatorial Department encourages
applications from candidates currently based in Asia
, to work on a
research project around Asian artists who studied or worked in Britain
, or developed their work in collaboration with British artists in the post-war period (1945 to 1970).
Opportunity 2
Tate's Research Development Department and Tate Modern Curatorial invite s
cholars interested in the upsurge in magic realist and surrealist activity in the 1940s-60s
in the countries of the Caribbean, central or South America, or alternatively, in
Japan, Korea or South East Asia
.
Opportunity 3
Hosted by Tate Modern Curatorial Department, this is an exciting opportunity to work on a research project which will inform Tate's Africa strategy.
Deadline for applications: 16 July 2017 at 17:00 
These fully funded opportunities are made possible by the generous support of the Rory and Elizabeth Brooks Foundation.
Image: Giulia Lamoni, 'Beyond the "global dream": Exploring transnational ways of working together', Round-table discussion 2017. Image by Christian Luebbert