Greece | Koumaria experimental artist residency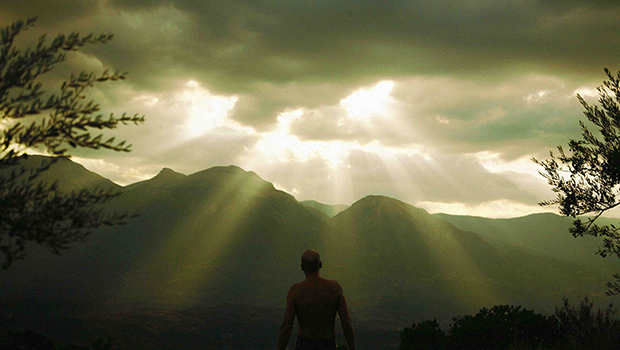 The artist collective 
Medea Electronique
 launches open call for 
Koumaria 2015
, an experimental 10-day artist residency in a rural location in Greece on the theme: 
Remote Site-specific acoustic improvisations: A Recording Project.
Deadline to apply July 1st 2015
Residency runs from: SEPTEMBER 11th 2015 to SEPTEMBER 21st 2015
Since 2009 the artist collective Medea Electronique has organized an annual 10-day experimental artist residency, Koumaria, near Sparta in Greece (the village of Sellasia), focusing on improvisation and new media practices. New-media artists from all over the world, inspired by the Greek natural landscape, come together to create a multicultural and cross-media 'dialogue' culminating in a collective presentation both locally and in Athens at the end of the residency. Past residents have formed lasting friendships and new artistic partnerships. For us the residency serves as a model for future creative collaborations.
For our 2015 residency we propose something different—more adventureous! This year we will focus on acoustic musical improvisation, and site-specific performances/recordings scattered amongst a variety of sites in the Pelloponnese. Using our residency home, an organic olive oil farm at the foot of Mount Taigetos in Sparta, as an intial base we will travel to remote locations—isolated mountain tops, ancient ruins, medieval castles, remote beaches and caves, and perform and record collective improvisations, both amongst ourselves and locals we may encounter or arrange to have join us. We will travel often by foot or truck, carrying in what we need—tents, food, instruments, equipment, and so on. We will seek out a variety of geographical, cultural and acoustic envirnoments. We will also document our performances, both with video and high quality audio recordings, with the intent of releasing these.
Residents should be excited by the idea of, and prepared to, hike with their instruments, a pack, sleeping bag and gear, and then perform in possibly rugged conditions. Sometimes we will sleep out, and prepare our food on an open fire, sometimes we will use remote mountain lodges, or village accomodations. If you like the idea of performing in an archaic Greek ruin on one day, on a remote beach the next, and on the mountain top which is the mythological home of the muses thereafter, each day in different combiniations and permutations, and adapating to different acoustic conditions, weather, musical styles and situations, then this residency may be perfect for you!
Members of Medea Electronique will assist, both as improvisors, and video and audio technicians. This residency stresses collective improvisation and communal living—we will divide tasks, eat and live collectively, and all share equally in the credits for our artistic outputs. Medea Electronique will arrange for all the ground transportation, lodging, and related logistical support. The precise sites we will visit will depend on conditions such as weather at the time, and the precise interests of the residents. Residents should be comfortable improvising with a variety of instruments, in ensembles of assorted sizes, and in both idiomatic and non-idiomatic styles.
While most costs associated with this residency will be covered by Medea Electronique, residents should expect expenses related to food and lodging of approximately 200 Euros.
Please read rules and regulations before applying. These can be found online at:
http://www.medeaelectronique.com/2015/04/koumaria-residency-2015-rules-and-regulations/
Apply online at: http://www.medeaelectronique.com/koumaria-residency-2015-application/
Medea Electronique
was formed in 2006 in Athens, Greece, inspired by a play on words between Medea and Media. Comprising of a wide range of individual artists working collectively under the Medea Electronique name, we share a predisposition for innovation in the performing arts.
Working in fields like music, video, design, painting, multimedia, robotics, interactive technology and media production, we allow the integration of our distinctive areas of research and practice to define a unique style in the realisation of our collective projects - these range from multimedia theatrical plays to experimental audio-visual shows, and from improvised noise music through to field recording and electroacoustic composition.