Germany | Balmoral residency scholarships call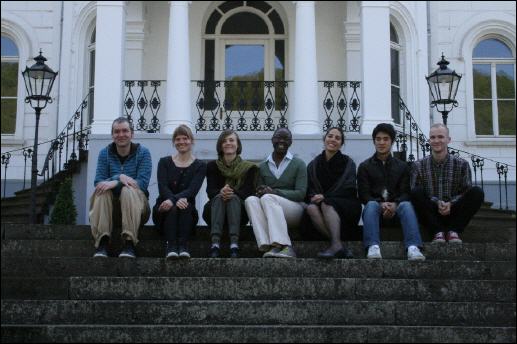 [caption id="attachment_11093" align="aligncenter" width="517" caption="2011 residents on the steps of Balmoral Castle: Frank Bölter, Kristina Kramer, Hanna Schwarz, Emma Wolukau-Wanambwa, Claudia del Fierro, Jong-Ha Choi and George Henry Longl"]
[/caption]
Künstlerhaus Schloß Balmoral in Germany offers six-month long residential scholarships for six international visual artists in 2012. Call open - deadline July 4.
The artists' residence Künstlerhaus Schloß Balmoral in Bad Ems is a place for artistic production, meeting and discussion. Since its foundation in 1995, Künstlerhaus Schloß Balmoral has seen various work projects including the disciplines of painting, graphic design, sculpture, installation, photography, video and the new media. National and international visual artists are sponsored through the award of artist-in-residence scholarships and project, foreign and exchange scholarships.
The artists' house is located in Bad Ems, a historical spa town with a population of 10,000. It lies close to the river Lahn and is about 18 km from Koblenz.
Balmoral awards
six 6-month residential scholarships
to international visual artists.
In order to promote the dialogue between research and art,
one 6-month curator scholarship
will be awarded to a junior scholar of the humanities (preferably art history).
See website for all conditions and application forms.
——————————————————————————–
This opportunity came via
Res Artis
(Thanks!)
——————————————————————————-