Estonia - Maajaam residency call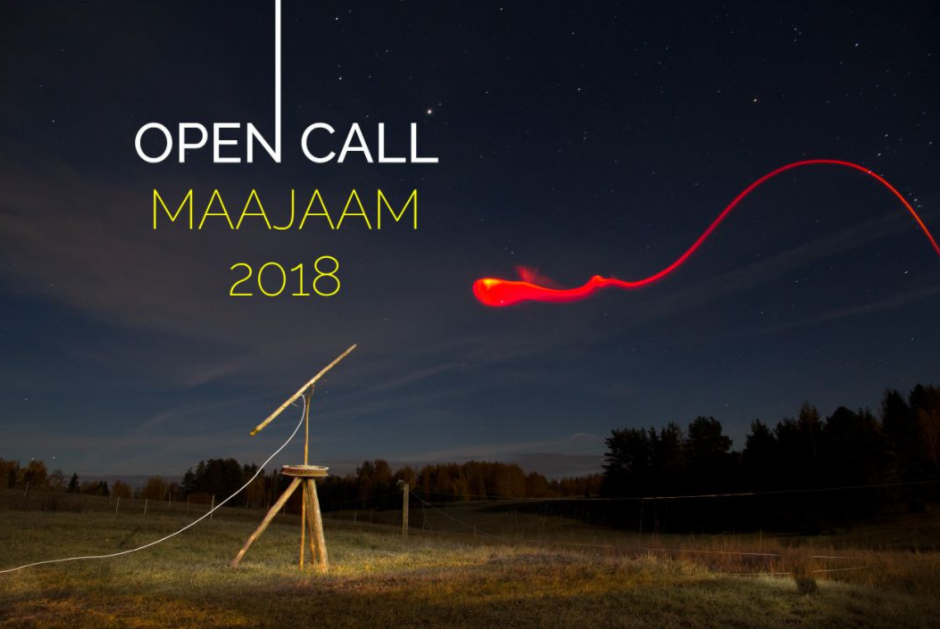 MAAJAAM artist residency in Estonia is seeking proposals for a 10-day production residency aimed towards an exhibition/festival (festibition), taking place in July 2018. The works are to be installed/performed in the landscape spread out around MAAJAAM.
The aim of the residency is to explore the idea of digital natives and digital immigrants.
3-5 projects will be chosen through the open call.
The residency is located at MAAJAAM, an old farmhouse in Southern Estonia that blends together the two realities of digital immigrants and natives. Created to encourage experimentations with technological realities, the residency gives space to contemplate, question and explore aspects of technological society; its influence on our behaviour, perception and thinking as well as on our surrounding environments.
We are looking for:
site-sensitive installations
interventions
performances
workshops
other process-based projects
Proposals for works which have a time dimension and/or encourage active participation are preferred. It doesn't mean we prefer performances, rather that we'd like to think of proposed works as events (based on interactivity, process, duration etc).
The projects should be fairly developed in order to finish them within the time constraints we have on location, but open enough to fit into the environment around MAAJAAM.
BUDGET
Successful applicants receive an artist fee and a modest budget for production of their proposal. Food and accomodation will be covered.
TRAVEL
Artists travelling from countries covered by Nordic Council of Ministers (Norden) are asked to apply for a travel grant themselves. For others we cover the flights.
Deadline for proposals: 15 January 2018