Creative Producers International | call for applications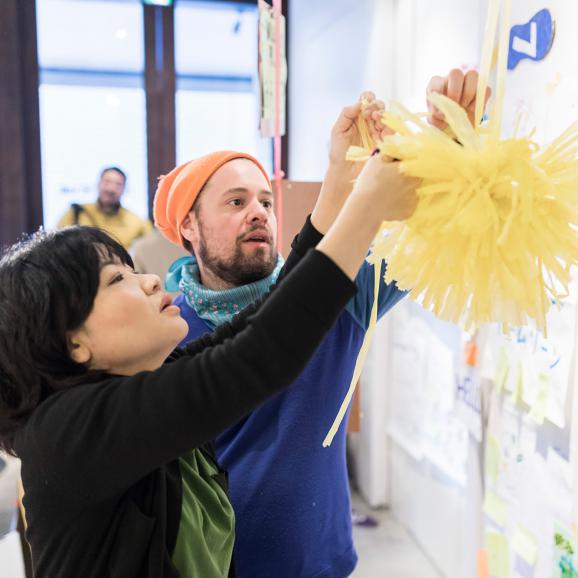 Creative Producers International is a new world-wide talent development programme led by Watershed in Bristol, UK which will provide fifteen Creative Producers from across the globe with the skills they need to become the city change-makers of the future. Selected participants will receive an annual bursary, support to attend events in Bristol and Tokyo, an ideas development fund, mentoring and support to develop and implement their ideas.
Creative Producers International is expanding and leveraging the networks and ethos of
Playable City
™, which puts people and play at the heart of cities across five continents.
Successful participants will gain the skills and abilities to have a new kind of conversation with city leaders and keep art at the heart of decision making. They will transform how their community engages with city futures and deliver ground-breaking projects at the intersection of creativity, technology and public space.
The result will be a diverse group of people and cities who influence, challenge and support each other, and have sustainable routes for sharing their knowledge and innovation all over the world. T
he programme will run from the beginning of October 2017 to the end of December 2019.
Our seven producing partners (see below) will each nominate a Creative Producer to join the programme, and the
remaining eight participants will be selected
through this
worldwide open call
for applicants,
which is open now.
The successful Producers will receive a £2,000 bursary every year for three years plus travel, accommodation and per diems to attend events in
Bristol and Tokyo
, a £5,000 ideas development fund, training, mentoring, support throughout and lots more.
If you are interested in applying to join Creative Producers International please read the Programme Overview, as well as the Information for Applicants and
apply via the online Application Form
by
Mon 5 June at 09:00 BST
.