Call for conference proposals - Walking Art and Relational Geographies - CANCELLED!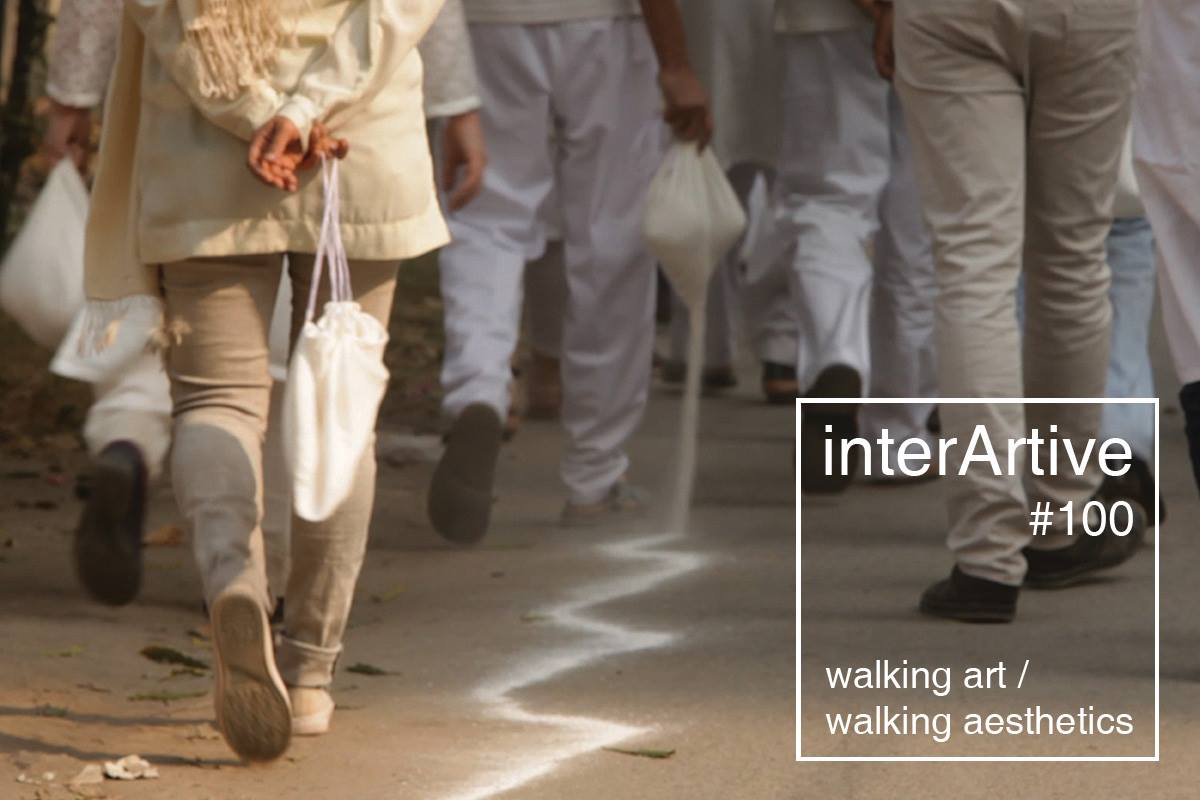 Open Call for papers and creative proposals for an International Conference on Walking Art and Relational Geographies | Girona-Olot-Vic (Catalonia, Spain), July 7-11, 2020.
CANCELLED! Due to the pandemic crisis, the Conference in July 2020 is cancelled. The partners are currently evaluating the possibility of postponing the event to a later date.
For further information please contact: artdelcaminar@gmail.com
Deadline [EXTENDED]: 10 May 2020
We invite thinkers, writers, curators, geographers, artists and creators interested in walking practices and in their different creative, educational, artistic and eco-territorial aspects. Both papers and art projects (actions, workshops and proposals for participation) are welcome to be submitted. The official language of the encounter is English.
We accept proposals that consider one or several of the following subjects, among others:
Walking as a cartographic instrument.
Distances and proximity. Walking as a measure of knowledge.
Walking between urban and rural spaces.
Walking art and landscape
Walking art and communities.
Maps, perimeters, boundaries and borders.
The walk as an artistic exploration.
Walking art and the activation of public space.
Territorial relationships, ecologies and sustainability.
Walking as a collaborative practice.
Walking performativity: bodies and geographies.
Psycho-geography and contemporary art.
Walking art, education, and learning practices.
The international meeting "Walking Art and Relational Geographies" aims to create a dialogue between theory and practice, where walking becomes an instrument of territorial connection, a mapping tool and a format of creative expression. A meeting point of debate, experience and reflection, "Walking Art and Relational Geographies" will focus mainly on the analysis of the increasingly mediated relationship between people and geographies.
Papers
15-minute paper presentations
Creative proposals
Art projects, participatory actions and creative workshops related to walking art will take place during the days of the encounter/conference.
Organised in collaboration with: The University of Girona (Chair for Geography and Territorial Thought); Bòlit Centre d'Art Contemporani de Girona; Contemporary Art Center Nau Côclea; The Landscape Observatory of Catalonia; Olot City Hall; University of Vic-Central University of Catalonia; Deriva Mussol and the Contemporary Art Center AcVic.