Berlinale Talents 2018 | apply now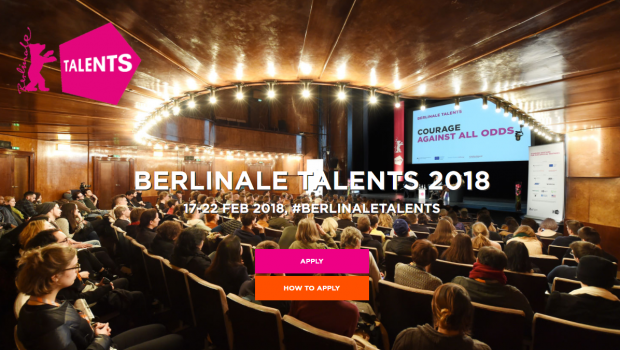 Berlinale Talents is the annual summit and networking platform of the Berlin International Film Festival for 250 outstanding creatives from the fields of film and drama series.  It is aimed at film and television professionals in the 
first 10 years of their careers
.   Apply now.
Since 2003, Berlinale Talents is the festival's creative summit and networking platform for today 250 most promising and emerging film and TV series professionals from all over the world. It consists of
a summit programme with master classes and interactive panel discussions, studios and workshops.
Additionally
you can apply for one of the project labs. 
Berlinale Talents is not a "school", the participants are working people and the experts and mentors are seen as colleagues. During the six days in Berlin, you get in touch with thousands of fresh ideas and myriads of likeminded people. For many participants, Berlinale Talents is a life-changing experience and for everybody it is only the beginning of a long-lasting relation with the Berlinale.
Berlinale Talents is aimed for film and television professionals in the first 10 years of their career. You should have made either one feature length film, two short films or a high-quality TV series that have been screened internationally or won awards. Students are only chosen in very exceptional cases, e.g. when they have already worked in the film business before and come with a promising track record of films or series. If you don't fulfill these criteria yet, no worries. Please simply apply at another year.
The 2018 application is now open (deadline: September 4).
Take a look at the
selection for Berlinale Talents last year