Yangon architects and urban planners welcomed in Australia to study heritage conservation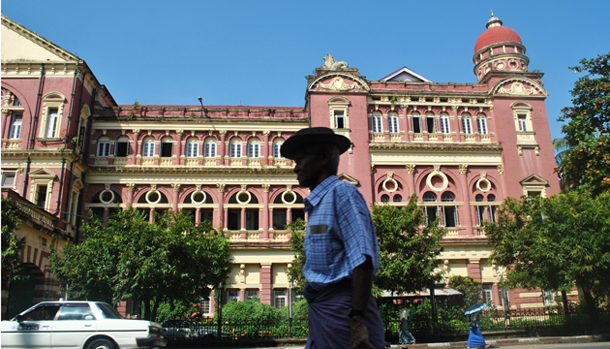 12 architects and urban planners from the
Yangon Heritage Trust
and the Yangon City Development Committee, as well as other government agencies and organisations are now attending a five week long conservation and urban planning course at University of Queensland in Brisbane.
The program has been designed especially for heritage conservation in Myanmar and is part of the Australian Government's support to the Yangon Heritage Trust through AusAID. Those attending the course met Foreign Minister Bob Carr on 22 August at the Power House, one of many successful conservation projects in Brisbane. During discussions last year in Yangon between Sen. Bob Carr and YHT, Australia kindkly offered to fund and organise this specially designed course on conservation and urban planning.
The course will include a four day visit to Sydney where they will visit conservation projects there and meet architecture firms specialised in the filed. YHT Director Daw Moe Moe Lwin has also visited Melbourne at the invitation of the Australian Myanmar Institution to meet with experts, scholars, and other friends of YHT there.
The Yangon Heritage Trust hopes that this course will be a first important step in strengthening the city's conservation and urban planning capacity and is very grateful to the government of Australia for its support.
The mission of the Yangon Heritage Trust
is to promote and protect Yangon's built heritage as part of a comprehensive urban planning process. We believe that the conservation of Yangon's unique architectural heritage can play a vital role in making Yangon one of the most livable and vibrant cities in all of Asia. As part of our mission, we will advocate for heritage protection, develop policy options, advise the government, present our ideas to the public, undertake specific conservation projects, facilitate training, and organize studies and conferences