UNESCO World Heritage sites - new inscriptions 2021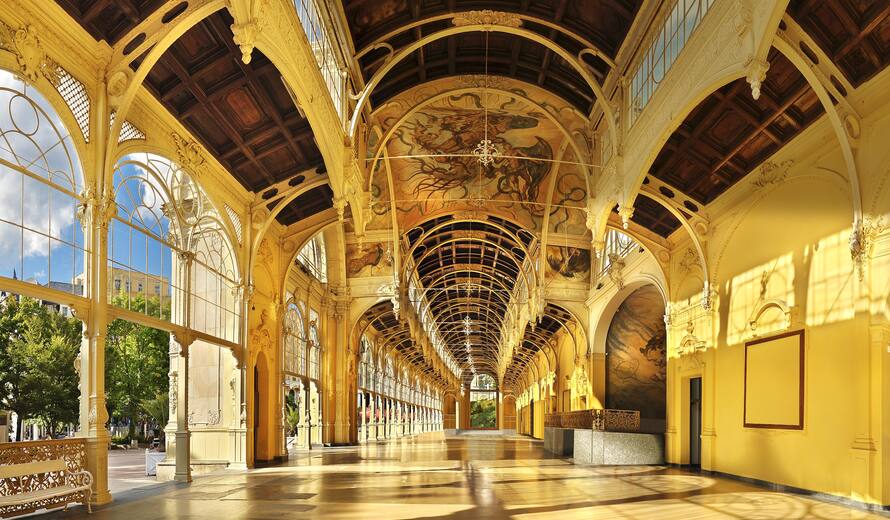 UNESCO's World Heritage Committee's 44th session has been chaired from Fuzhou (China) taking place online from 16 to 31 July, combining current work and issues left outstanding since last year, when the annual meeting was postponed due to COVID-19. Many new cultural heritage sites around the world have been approved for inscription on the World Heritage List.
New sites in Asia and Europe include:
Austria / Belgium / Czechia / France / Germany / Italy / United Kingdom of Great Britain and Northern Ireland, The Great Spas of Europe
Belgium / Netherlands Colonies of Benevolence
China, Quanzhou: Emporium of the World in Song-Yuan China
France, Cordouan Lighthouse
Germany, Mathildenhöhe Darmstadt
India, The Glorious Kakatiya Temples and Gateways – Rudreshwara (Ramappa) Temple, Palampet, Jayashankar Bhupalpally District, Telangana State
Italy, 'Padova Urbs picta', Giotto's Scrovegni Chapel and Padua's fourteenth-century fresco cycles
Netherlands, Dutch Water Defence Lines [extension of "Defence Line of Amsterdam", inscribed in 1996]
Romania, Roșia Montană Mining Landscape
Spain, Paseo del Prado and Buen Retiro, a landscape of Arts and Sciences
France, Nice, capital of Riviera tourism
Germany, ShUM Sites of Speyer, Worms and Mainz
Germany / Netherlands, Frontiers of the Roman Empire – The Lower German Limes
India, Dholavira: A Harappan City
Japan, Jomon Prehistoric Sites in Northern Japan
Italy, The Porticoes of Bologna
Slovenia, The works of Jože Plečnik in Ljubljana – Human Centred Urban Design
United Kingdom of Great Britain and Northern Ireland, The Slate Landscape of Northwest Wales
Russian Federation, Petroglyphs of Lake Onega and the White Sea
In addition, several natural sites in Asia and Europe were approved for the World Heritage listing.
The Committee decided to delete the property "Liverpool – Maritime Mercantile City" (UK) from the World Heritage List, due to the irreversible loss of attributes conveying the outstanding universal value of the property.
Image: Spa Colonnade - Mariánské Lázně (Czechia), part of the World Heritage site The Great Spa Towns of Europe © Ceská centrála cestovního ruchu – CzechTourism / Ladislav Renner