UNCTAD meeting on creative economy and sustainable development - summarised reflections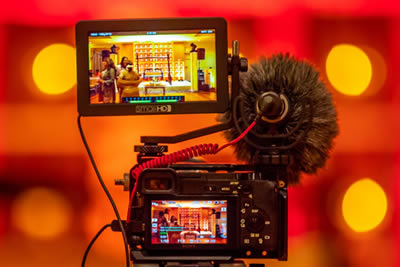 If you didn't make it to the UNCTAD expert meeting on the Creative Economy and Sustainability in October, read a summary of the reflections in this article 'How the creative economy can help power developments'.
Trends show the 'creative economy' can cultivate meaningful work, make money and help deliver prosperity for all.
The creative economy, in some ways, defies definition almost by definition. But its significant 3% contribution to global gross domestic product (GDP) makes it a powerful emerging economic sector that is being strengthened by a surge in digitalization and services.
Its contribution is likely to grow, say those monitoring the creative economy, if certain key trends can be addressed.
"The creative economy and its industries are strategic sectors that if nurtured can boost competitiveness, productivity, sustainable growth, employment and exports potential," UNCTAD's international trade and commodities director, Pamela Coke-Hamilton, said.
But creativity is not a panacea for economic diversification. The many challenges the cultural and creative industries (CCIs) face are a microcosm of the swath of global challenges today.
The climate crisis, limits to growth, intellectual property (IP) and copyright, digitalization and ecommerce platforms, the future of work, terms of trade, and access to distribution networks all require careful examination.
So, what are the trends influencing creativity and the ability to generate money from it?
According to Andy Pratt, professor of cultural economy at City, University of London, three main areas are worthy of attention, particularly for developing countries:
Emerging trade asymmetries, deepened by digital platforms

The nature of work in the cultural and creative industries

Environmental issues and sustainability
These and other new horizons for the creative economy were recently discussed at UNCTAD's first ad hoc meeting on the creative economy and sustainable development at the United Nations in Geneva, Switzerland on 28 October. The meeting brought together over 120 experts from various countries worldwide.
Read full article here
The creative economy covers the knowledge-based economic activities upon which the 'creative industries' – advertising, architecture, arts and crafts, design, fashion, film, video, photography, music, performing arts, publishing, research and development, software, computer games, electronic publishing, and TV/radio – are based.
Today, it is intimately bound with the interplay between human creativity and ideas and intellectual property (IP), knowledge and technology.
UNCTAD's Creative Economy Programme looks at the intersection of trade, development and the creative economy.