from - to
03 Oct 2012 - 07 Oct 2012
Ubud Writers and Readers Festival 2012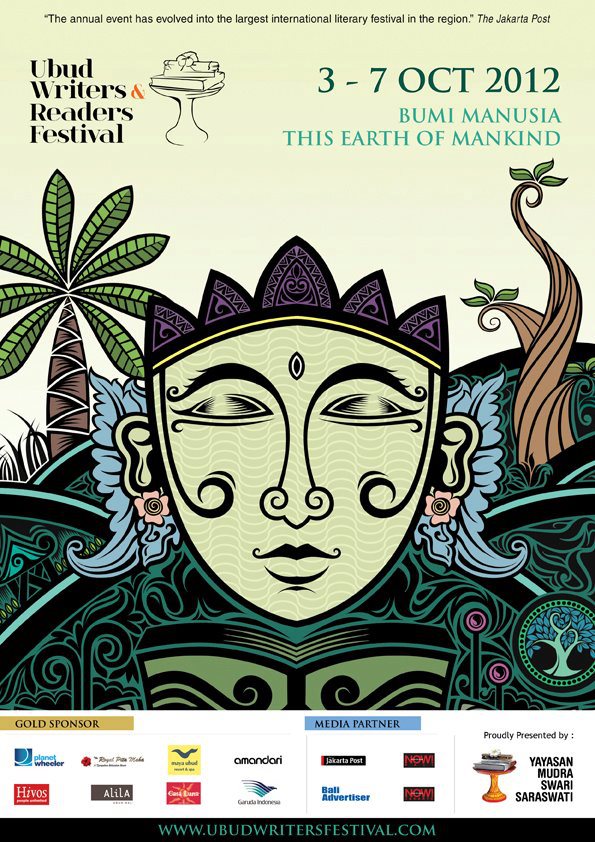 The 9th Ubud Writers & Readers Festival programme is here bringing Indonesian and international writers, readers, thinkers and artists together in the unique setting of Ubud to engage in conversations and exchange ideas.
The 2012 theme pays homage to one of Indonesia's greatest contemporary writers Pramoedya Ananta Toer and his epic novel Bumi Manusia/This Earth of Mankind. Building on Pramoedya's legacy the festival program team has visited 25 cities across Indonesia to connect with established writers and uncover brilliant young minds to weave into the programme. 'The increased participation of Indonesian writers enriches the festival through their local wisdom and perspectives from different parts of Indonesia. This year we present writers from across the Indonesian archipelago to share their stories with you', said Kadek Purnami - Community Development Manager. Delivering the most exciting and diverse program to date Ubud Readers & Writers Festival 2012 features Indonesian writers – Riri Riza, Happy Salma, Mira Lesmana, Todung Mulya Lubis, Rio Helmi, Ketut Yuliarsa, Butet Manutung and Iswadi Pratama. Complementing the strong Indonesian contingent is a world-class line-up of international writers – Pultizer Prize winner Jeffrey Eugenides, John Pilger, Anna Funder, Krys Lee, Kjersti Skomsvold, Kader Abdolah, Alice Pung and many other literary legends from across the world. A host of 
special events
 invite the festival audience to get up close and personal with the writers, including a lunch with Dr Jose Ramos-Horta and an intimate afternoon with Nick Cave. The 
workshop
 sessions cover memoirs, poetry, fantasy, fiction, screen and travel writing. Presenting a rich program of free events the festival features a special performance by the renowned Teater Satu Lampung and the famous Street Party returns with Komseni's musical orchestra, Joged Bumbung dance, bands and street poets. As part of the 
Community and Art Program
, this year the festival introduces the Art & Food Market - a venue where writers and audience can wind down overlooking the gorgeous Tjampuhan Ridge. The market features the 'Rumah Baca/Reading Room' with a program of special readings, and a showcase of Endek cloth, batik, painting, sculpture and jewelry from Ubud artisans.
Source: Ubud Writers and Readers Festival 2012