from - to
11 Feb 2018 - 11 Feb 2018
Tokyo - 2nd International Symposium for Media Art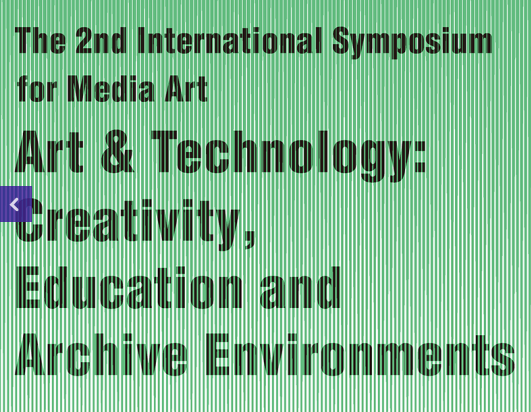 The 2nd International Symposium for Media Art - Art & Technology: Creativity, Education and Archive Environments is organised in Tokyo on 11 February 2018. The programme includes artists, curators, educators and other speakers from France, Indonesia, Philippines and Japan. Registration is free.
In recent years, festivals and cultural institutions specializing in new media art have developed practical and accessible programs for people to experience creativity hands-on and learn about various forms of artistic expression that use media technology. From this we can see the emergence of new cultural and arts platforms organically connecting digital media, the public, and society through transnational and transregional collaboration and collective creativity within the network society.
What values and challenges are made possible today by digital media creativity? This symposium explores how infrastructures for new media art function within society through a wide-ranging series of case studies from art centers and festivals around the world. It will also consider related issues of cultural heritage, preservation, and archiving for Internet art and other examples of practice that employ digital technology. Bringing together leading practitioners in media art creativity, education and archiving, the symposium is an opportunity to assess the future prospects for arts and culture that will grow out of crossovers between art and technology.
Organized by

The Japan Foundation Asia Center

Arts Council Tokyo (Tokyo Metropolitan Foundation for History and Culture)