from - to
07 Nov 2019 - 10 Nov 2019
Tartu, Estonia - NEMO European Museum Conference 2019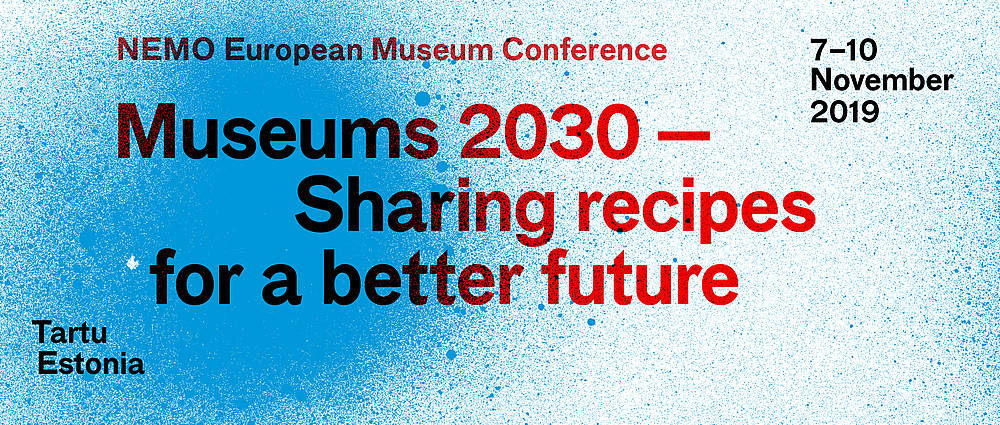 Museum professionals are invited to register for NEMO's European Museum Conference 2019 which will be held 7-10 November 2019 in Tartu, Estonia, on the theme 'Museums 2030 - Sharing recipes for a better future'.
With the goal of ending poverty, protecting the planet and ensuring prosperity for all by 2030, the United Nations adopted 17 Sustainable Development Goals (SDG) in September 2015. NEMO has decided to dedicate its 27th European Museum Conference to showcase how museums are contributing, and can contribute, to a better future.
Approximately 150 participants, representatives from European national museum organisations, museum experts, culture policy people and people active in European cooperation projects will meet to discuss topics relevant to the European museums, to exchange expertise, to liaise and to network.
The conference will focus on the role that museums can play with regard to the UN's Sustainable Development Goals (SDG's). Our goal is to inspire museums to step it up and dare to take action with regard to the SDG's, while demonstrating that they can become key players and take on a range of different roles to help implementing the 2030 Agenda for Sustainable Development as well as to contribute to a better and more sustainable future.

Join us from 7-10 November 2019 to get inspired and to connect with museums all over Europe!

>> REGISTER NOW <<
Registration closes on 1 November 2019.
Visit www.europeanmuseumconference.org for more information and the programme.