Six Chinese cities vie for 2020 Culture City of East Asia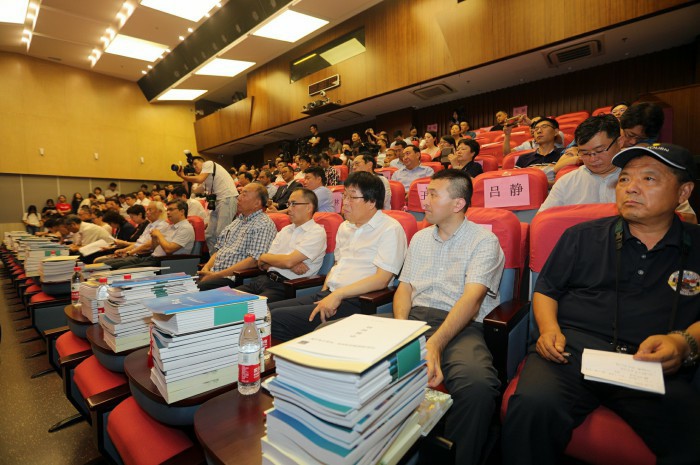 Governmental representatives from six candidate cities in China presented the urban construction and development of their cities through speeches and videos. Each city's presenter also answered questions posed by the expert committee. Vice-minister Zhang Xu awarded the six counterparts certificates of China's candidate cities for 2020 Culture City of East Asia.
Experts coming from various fields conducted reviews, including external cultural exchanges, public cultural services, inheritance and preservation of intangible cultural heritage, protection and utilization of cultural relics, city brand building and urban planning, as well as the culture and tourism industry.
At the 11th China-Japan-South Korea Cultural Ministers' Meeting to be held in Incheon of South Korea in late August, cultural ministers from the three countries will jointly confer official certificates on the winner.
The elected city will carry out diverse cultural activities in the name of Culture City of East Asia. Through exchanges and cooperation in various fields, the city will actively participate in regional cultural cooperation in East Asia, promote cultural construction, and extend international visibility.
As part of a joint activity by China, Japan and South Korea, the East Asia City of Culture program was first proposed by the cultural ministers of the three countries during the third ministerial conference in Nara, Japan, in January 2011.
Since being launched in 2013, 18 cities from the three countries have been designated as Culture City of East Asia.
China's Culture City of East Asia in recent years was Ningbo from Zhejiang province in 2016, Changsha from Hunan province in 2017, Harbin from Heilongjiang province in 2018, and Xi'an from Shaanxi province in 2019.
Image: Members of the expert committee at the final review meeting in Beijing, Aug 1. [Photo provided to Chinaculture.org]