from - to
10 Jul 2012 - 16 Sep 2012
Sharaku by Japanese Contemporary Artists | Ayala Museum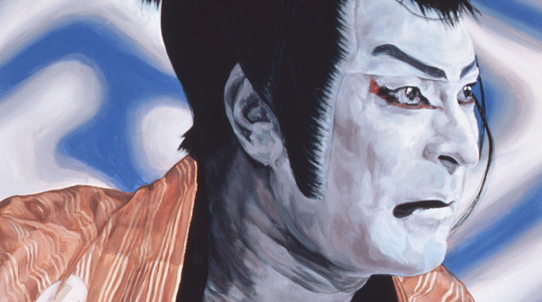 In enlivening the spirit of open exchanges and dialogue through cultural partnerships, the Embassy of Japan, the Japan Foundation-Manila, Ayala Museum and Muji will be bringing Sharaku Interpreted by Japan's Contemporary Artists, an exhibit on Toshusai Sharaku, one of Japan's great masters of ukiyo-e woodblock printing.
Ukiyo-e
 is credited to have greatly influenced artists from the Impressionist and Art Nouveau movements when Japanese woodblock designs became widely popular in Europe in the mid-nineteenth century. Sharaku produced 140 works from 1794-1795 during the Edo period before vanishing as suddenly as he appeared. In 1910, German scholar Julius Kurth published a book on Sharaku, which eventually resulted in a re-evaluation of the artist.  Sharaku was then firmly established as an outstanding 
ukiyo-e
artist both in and out of Japan. Included in the exhibition are reprints of 28 of his bust portraits, produced by the Adachi Institute of Woodblock Prints. The participation of contemporary graphic designers and visual artists, including Takashi Murakami, known for his celebrated collaboration with Louis Vuitton in 2002, show the avant-garde quality and appeal of this unusual ukiyo-e artist and demonstrate the striking resonance between ukiyo-e, graphic design, and contemporary art. This traveling exhibition has gained an international following since it began in 1996, two centuries after the emergence of Sharaku's prints. The Manila showing is part of a series of activities commemorating the Philippine-Japan Friendship month in July.
Sharaku Interpreted by Japan's Contemporary Artists
 will run from 
July 10 – September 16, 2012
 at the 
Ayala Museum Ground Floor Gallery
. Special programs aligned with the exhibit will be held during its run, including an ukiyo-e printmaking demonstration with guest lecturers from the
Adachi Institute of Woodcut Prints
. For more information, inquire at
museum_inquiry@ayalamuseum.org
Source: Ayala Museum