Shanghai Project 2016 | Co-Artistic Directors named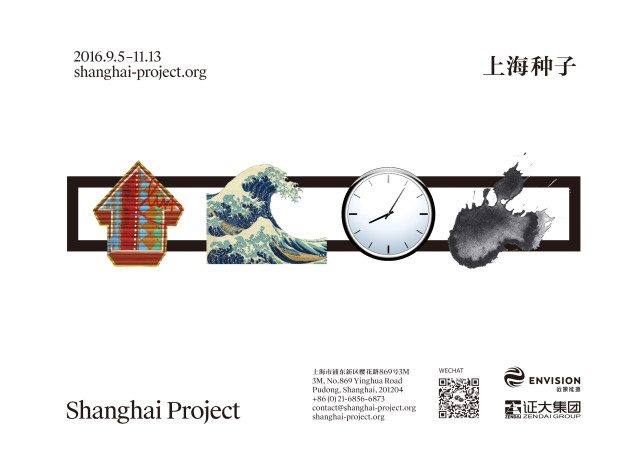 Two leading cultural thinkers from East and West have been announced as Co-Artistic Directors of the inaugural Shanghai Project. Entitled "2116" and themed "Sustainable Future", the
Shanghai Project 2016
will see
Yongwoo Lee
and
Hans-Ulrich Obrist
as Co-Artistic Directors.
The large-scale event will take over various venues across Shanghai in Autumn 2016, with content across the fields of arts, humanities and sciences.
Art Radar Journal reports:
The
Shanghai Project |上海种子
 has announced Shanghai Himalayas Museum Director Yongwoo Lee and Co-Director of London's Serpentine Galleries Hans-Ulrich Obrist as Co-Artistic Directors of its inaugural edition, taking place from 5 September to 13 November 2016.
The first Shanghai Project, entitled "2116", looks ahead at the future in the 22nd century and tackles the theme of "sustainable future", questioning its prospects by considering the present human progress, its interaction with the environment and the possible utopias for the next century.
Shanghai Project Artistic Directors             
In an era of greater exchanges and cross-pollination across fields between East and West, the decision of appointing two internationally relevant cultural thinkers from both sides of the globe as collaborators is timely.
The
Shanghai Project
proposes a radical new structure for an international cultural event, designating participants as "researcher" and including a content in five fundamental areas across the arts, humanities and sciences: Visual Art; Architecture, Design, and Communication; Performance, Moving Image and Sound; Humanities and Social Sciences; and Science, Technology and Ecology.
Image: The Shanghai Project 2016. Designed by Project Projects. Image courtesy the Shanghai Projec
t.