[Pakistan] World Heritage sites off UNESCO danger list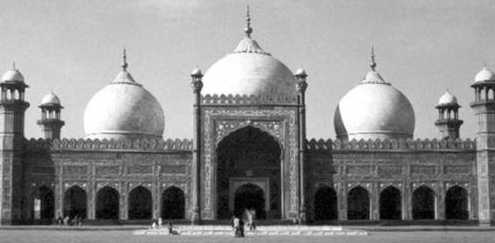 The UNESCO World Heritage Committee removed Lahore Fort and Shalimar Gardens from the
'List of World Heritage in Danger'
while recognising the success of the government in improving the conservation of the sites.
Visit the UNESCO World Heritage Center information page for Fort and Shalamar Gardens in Lahore, Pakistan.
The 'List of World Heritage in Danger' maintained by UNESCO. It is designed to inform the international community of threats to the heritage sites.
The decision to remove Lahore Fort and Shalimar Gardens from the 'World Heritage List in Danger' was taken by the World Heritage Committee in its session at Saint Petersburg (Russian Federation) in June 2012. The committee which meets once in a year is responsible for the implementation of the World Heritage Convention, defines the use of the World Heritage Fund and allocates financial assistance upon requests from state parties. Pakistan is not the member of the 21-member committee.
Successful measures have been taken to remove the threats to the brilliant palaces, mosques and gardens of Lahore; according to the World Heritage Committee which inscribed this outstanding testimony of Mughal civilisation on the World Heritage List in 1981.
The problems including urban encroachment had warranted the inscription of the site on the World Heritage List in Danger in 2000 on the request of the Pakistani government. Many of the site's monuments have since been restored. Better drainage and planning have also improved the preservation of the site's external walls and solved problems of dampness.
A UNESCO mission has reported to the committee that significant progress has been made in the conservation of the structures and of the external walls and improvements in the overall state of conservation of the property.
It highlighted the importance of re-establishing the training institute to ensure capacity building and bridge existing gaps in technical staff, conservators and craftsmen.
[Dawn.com] Read the complete article here: Two heritage sites no more on Unesco's danger list  Image credit UNESCO