from - to
20 Oct 2011 - 20 Nov 2011
Hong Kong | World Cultures Festival 2011 | Enchanting Arts of Asia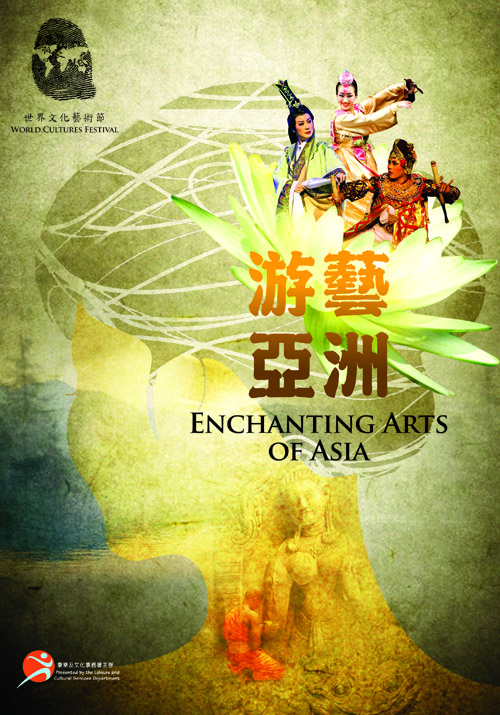 Organized by the Hong Kong Leisure and Cultural Services Department, the biennial World Cultures Festival has included
Latin Passion
,
Mediterranean
and
Silk Road
. This autumn, the focus is the varied and inspiring arts of Asia, aiming not only to offer a dynamic platform for representative artists and groups but also to showcase their multi-faceted traditions and perspectives. Highlighting two very different performing arts from Mainland China,
Enchanting Arts of Asia
opens with a richly diverse programme of ballet classics by the world-renowned
National Ballet of China
, and closes with the Red Mansion Troupe of the
Shanghai Yueju Opera House
– featuring a top-performing all-female cast – in a line-up of Yue Opera favourites. Another wonderful closing programme is presented by the multi-award winning dance master,
Akram Khan
, whose stellar creative team includes Hong Kong's Best Art Direction Oscar-winner Tim Yip. Indeed, audiences can enjoy an array of great shows throughout the Festival. There will be the opportunity to see Japan's premier solo Taiko drummer,
Eitetsu Hayashi
, in a resounding concert; Vietnam's
Thang Long Water Puppet Troupe
presenting a thousand-year-old art form;
Chae Hyang Soon Dance Company of Korea
delivering a spectacular cultural display; and
Gong Tri Pitaka
, the first gamelan troupe from North Bali to perform in Hong Kong, who will demonstrate the indigenous musical genre which has had such a tremendous effect on Western composers. In addition to tradition, the Festival will travel into new artistic realms through several spell-binding original works and innovative presentations. These performances will see the acclaimed
Legend Lin Dance Theatre of Taiwan
, led by Artistic Director Lin Lee-chen, making its long-awaited début in Hong Kong. In
The Manganiyar Seduction
, a brilliant work of music theatre from India, a mesmerising experience is set to unfold, with its juxtaposition of the spiritual sounds of Manganiyar music and an Amsterdam-style red-light district window display. Meanwhile, a group of renowned artists from Hong Kong and other locations in Asia collectively find the Festival a catalyst for creativity in
Celestial Songs
, a unique musical journey generating a pure Asian vision. Local performers will take to the stage with other stand-out productions.
Wong Wing-sze
, a star Hong Kong playwright, has been commissioned to create a black comedy.
The Hong Kong Repertory Theatre
,
Hong Kong Chinese Orchestra
and
Hong Kong Dance Company
will be making memorable appearances too. As part of this year's Festival, the major exhibition,
Peace and Harmony - The Divine Spectra of China's Fragrant Harbour: with 108 Aloes of Sacred Scripture and Related Artifacts
is jointly presented by the LCSD and the Chinese World Cultural Heritage Foundation. There will also be other eye-opening exhibitions, workshops, masterclasses, talks, school tours, free foyer and outdoor performances throughout the Festival as part of the endeavour to bring arts to every part of the community.
Source: Hong Kong Leisure and Cultural Services Department