from - to
19 Feb 2013 - 04 Oct 2017
An Evening with Lord David Puttnam at Lasallle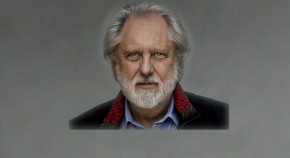 South Asia's leading art institute, Lasalle invites you to Public Lecture Series: 
An Evening With Lord David Puttnam
on Tuesday, 19th February 2013 at The Singapore Airlines Theatre, Basement 1, LASALLE. The event begins at 7PM and Admissions are free. Lord David Puttnam is a leading expert on Film Producing and has been interviewed by 
film.culture360.asef.org
 for its DVD project 
'Lessons in Film'
Lord Puttnam is the distinguished British film producer behind award-winning motion pictures such as Best Picture winner at the 1982 Academy Awards, 
Chariots of Fire
 (1981), and 
The Mission
 (1986), which won the prestigious Palme D'Or award at the Cannes Film Festival. His other critically-acclaimed films, including 
Bugsy Malone
 (1976), 
Midnight Express
 (1978), 
Local Hero
 (1983), 
The Killing Fields
 (1984), and 
Memphis Belle
 (1990), have garnered a whopping 10 Oscars and 25 BAFTAs. Lord Puttnam has recently launched an online learning initiative called Atticus Education which has seen him delivering modules on film, production, and moving images to schools all around the world, including LASALLE's Puttnam School of Film. His talk will draw, in part, both on his personal experience as a filmmaker, and his book Movies and Money, a provocative and entertaining account of the struggle for control of the world's film industry since the birth of the medium in 1895. As a leader in contemporary arts in Asia, LASALLE College of the Arts is pleased to provide this exciting opportunity for the public, artists, educators, and students in Singapore to gain an insight into the impact of Lord David Puttnam's career and his practice on the international arts arena.