from - to
19 May 2020 - 28 May 2020
The Curators Academy | Curating No-thing online programme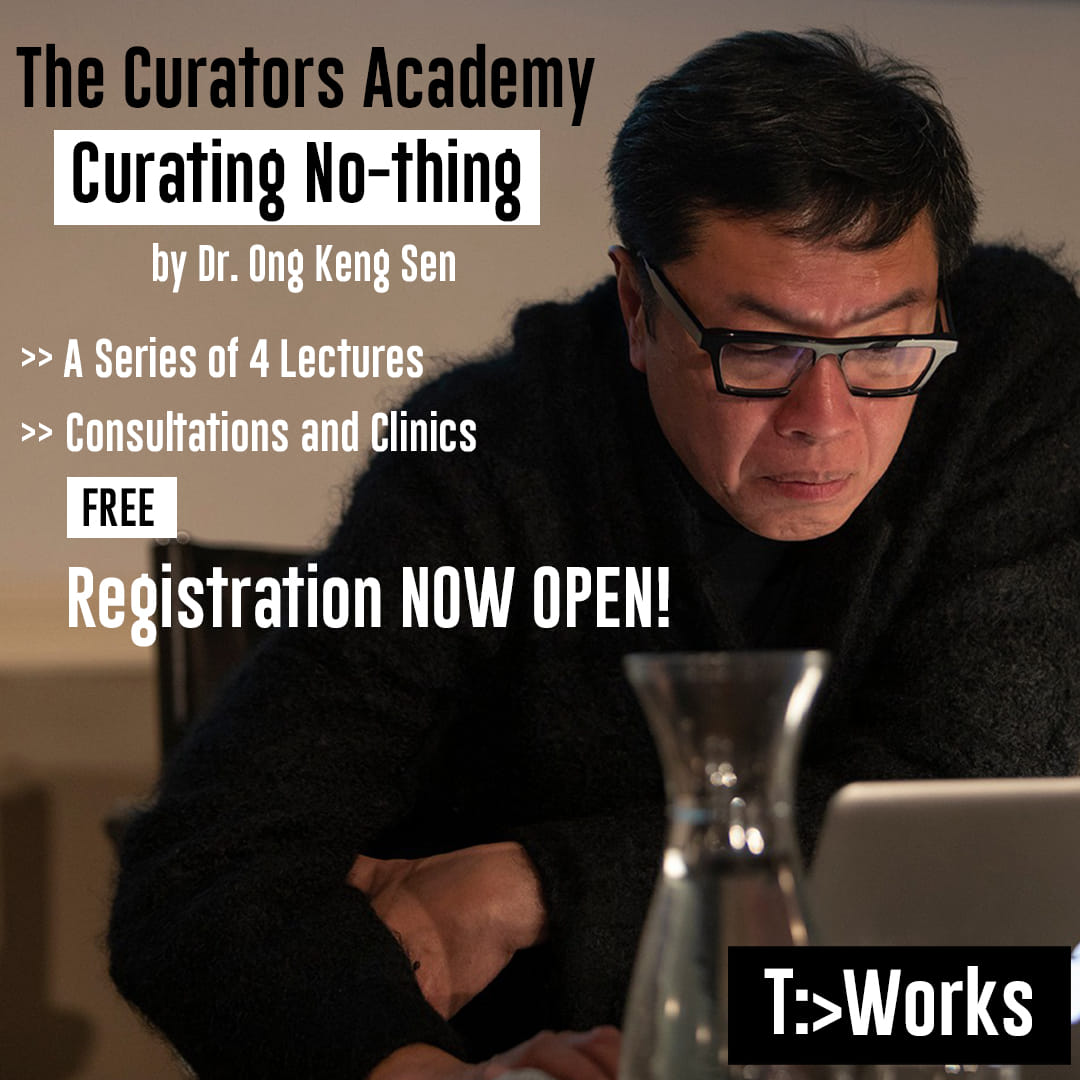 Inviting writers, artists, producers, cultural and community development facilitators, arts educators: join Dr. Ong Keng Sen in the first curators training course for performance in Singapore.
In May 2020, TheatreWorks in Singapore will start its virtual programme 'Curating No-thing' in the form of a series of alternative training and a shared space in ZOOM led by Dr. Ong Keng Sen for The Curators Academy. He will be holding a series of 4 separate lectures to the wider public, together with consultations and clinics to train and share with a smaller group of participants.
Ong says, "I will be lecturing and sharing my knowledge in a series known as "Curating No-thing." This thought leadership programme looks at activating one's communities through art and rethinking our relationships with money and production. Many artists, writers, producers and cultural workers are already curating in their daily work but there is little reflection space for them to evaluate what is curating, how to curate, and for whom they should be curating for".
The series will span topics such as Creating Worlds, Ethical Generosity, Rethinking Value, Small Actions and Listening.

Interested participants are required to register via the online form. Please ensure that you register early as spaces are limited.

Once your registration has been received, you will receive an e-mail from Erica Lock (ericalock.tworks@gmail.com) to confirm your registration and provided with instructions on how to access Zoom and the lecture. Please remember to check your e-mail on the day before the lecture to ensure that you have received this link.

If you have any questions or did not receive a link, please e-mail SOH Kai Ruo at kairuo.tworks@gmail.com

Date and Time:
Lecture Series #1 - 19 May 2020, 7pm (SIN) / 11am (GMT)
Lecture Series #2 - 21 May 2020, 7pm (SIN) / 11am (GMT)
Lecture Series #3 - 26 May 2020, 7pm (SIN) / 11am (GMT)
Lecture Series #4 - 28 May 2020, 7pm (SIN) / 11am (GMT)