from - to
21 Oct 2014 - 27 Oct 2014
Curatorial Intensive in Beijing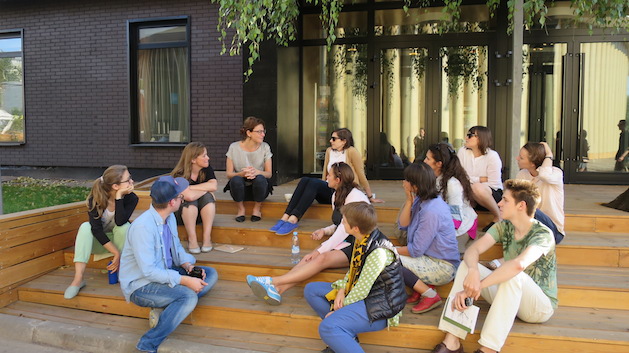 Call for applications for the Curatorial Intensive in Beijing, developed by Independent Curators International (ICI) in collaboration with The Central Academy of Fine Arts (CAFA). The professional development program takes place October 21-27. Some scholarship packages are available to subsidise or cover costs.
Application deadline: September 12 2014
The Curatorial Intensive in Beijing offers curators working in Asia and internationally the opportunity to participate in a week-long professional development program, exploring curatorial practice and artistic production in Beijing, as well as discussing the concepts, logistics, and challenges of organizing exhibitions in local and international contexts. Seminars, site visits, individual meetings, and roundtable discussions will be led by a group of professionals that includes María del Carmen Carrión (Associate Director of Public Programs & Research, ICI, New York), Kate Fowle (Director-at-Large, ICI, and Chief Curator, Garage Museum of Contemporary Art, Moscow), Snejana Krasteva (Curator, Garage Museum of Contemporary Art, Moscow), Gridthiya Gaweewong (Artistic Director, Jim Thompson Art House, Bangkok), and Carol Yinghua Lu (curator and art critic, Beijing), among others. The program fee is 1,900 USD. Participants are also responsible for covering travel and accommodation expenses.
Scholarship packages that subsidize or eliminate the program fees, accommodation and travel expenses are available and awarded based on merit.
If you would like to apply for a scholarship, please include a letter of motivation with your application. Scholarships for curators from China will be supported by the Wu Zuoren International Foundation of Fine Arts Young Curator Fund.
Application Guidelines
12–14 applicants working internationally will be selected to participate in the Curatorial Intensive. The applicant must have 3+ years of curatorial experience. All applications must include a 500-word description of an exhibition or program idea that the applicant would like help in developing. This description should outline the proposal concept and any artists that the applicant is considering. Also required are a current 250-word bio, a 500-word letter of intent, and a 300-word text that describes a recent curatorial project that has made an impact on the applicant.
Application deadline: September 12 2014