from - to
17 May 2012 - 06 Nov 2012
Connected Histories, Shared Future | ASEF15 Travelling Exhibition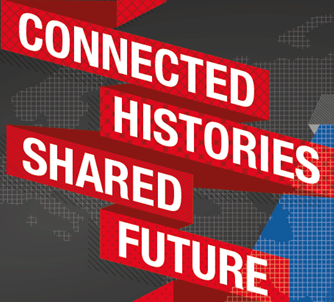 As part of
Asia-Europe Foundation's 15th anniversary
, ASEF and the
European Union Centre (Singapore)
celebrate their work in bringing closer two diverse, vibrant and vital regions with the exhibition
Connected Histories, Shared Future
. In a journey through history and place, the exhibition explores the last 15 year of Asia-Europe relations in which shared values, resources, spaces, creativity, hopes, ambitions and a rich heritage shaped the interactions between the two diverse regions. [caption id="attachment_22132" align="alignnone" width="334" caption="Connected Histories, Shared Future"]
[/caption] By providing concrete examples, the exhibition highlights the work of ASEF and the EU Centre in these themes, exploring Asia-Europe relations through past and present activities, research and initiatives. It offers a touchstone from where we can glimpse a bright future in which Asia and Europe are equal partners.
Shared Heritage
An appreciation of the past determines how one shapes ones future. A shared heritage not only reminds people of their collective identity and cultural diversity, it also nurtures social belonging and promotes economies amongst local communities. By engaging in dialogue about heritage awareness and preservation, Asia and Europe can benefit from the exchange of knowledge and best practices. At the same time, it deepens mutual understanding of each other's values, histories and traditions.
Shared Ideas
Freedom, justice and peace can only be achieved if one recognises the inherent dignity as well as the equal and inalienable rights of all humans. This idea, enshrined in the Preamble of the Universal Declaration of Human Rights, lies at the heart of many ASEF and EUC activities. Both organisations facilitate dialogue and the exchange of good practices among the nations of Asia and Europe, promoting good governance and the respect for human rights. [caption id="attachment_22127" align="alignnone" width="450" caption="Multiple conversations, multiple ideas."]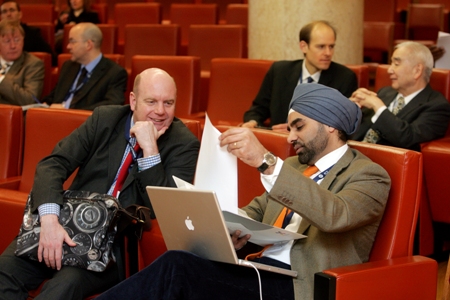 [/caption]
Shared Resources
Today, the planet's land, seas and skies are shared by over seven billion inhabitants. Striking the right balance between economic ambitions and the earth's finite resources is the key to sustainable development. Through innovative programmes, ASEF and EUC hope to raise environmental awareness so that everyone can all do their part to protect, preserve, replenish and enhance humanity's most precious assets. The pursuit of economic growth can – and must – respond to the environment.
Shared Spaces
Technology, urbanisation and ceaseless travel have blurred the traditional boundaries of space and time. Meantime, ideas, trends and cultures interact and cross-pollinate like never before. In an increasingly interconnected world, Asia-Pacific and Europe are no longer separate entities. People in these regions live, work and play side-by-side in a shared space that is getting smaller as you read. The activities of ASEF and EUC aim to foster mutual understanding between both regions in a rapidly globalised world.
Shared Creativity
Art director George Lois once proclaimed that the answer to all of the world's problems can be found in creativity. Indeed, more than any other worldly system, creativity is an essential driver for social and economic development. It is also an effective trigger for international dialogue, cultural discourse and innovation. As such, dialogue and cooperation across the fields of arts and culture, science and technology, and the creative industries are indispensable if people are to envision a far-reaching relationship between Asia and Europe. ASEF and EUC believe in paving way for opportunities, as well as facilitating activities and networks for artistic exchanges, joint creativity and the sharing of knowledge to nurture Asia and Europe's next generation of problem-solvers and creative thinkers. [caption id="attachment_22128" align="alignnone" width="640" caption="Point to Point (China) peformance by Arco Renz, 2007"]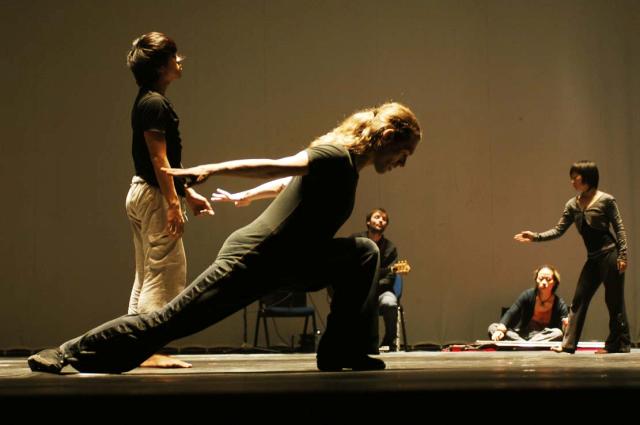 [/caption]
Shared Learning
Oft repeated is the phrase, "Youth is our future!" and indeed youth play a unique role in shaping tomorrow's societies, if empowered to do so. Education is crucial to prepare young people with the skills, knowledge, and attitudes to be effective contributors to the changing global socio-economic, political, and environmental realities. ASEF provides learning opportunities for young people of Asia and Europe through training, research, ICT, and volunteering projects. ASEF also gathers youth, specialists and policymakers to develop educational policies and share best practices to benefit the next generation of leaders from ASEM countries.
Shared Future
Asia and Europe are equal partners and stakeholders in each other's regions. Both regions share a common vision of economic progress, cultural growth and sustainable development. To build a shared future, the exchange of ideas, resources and technological advancements are increasingly vital. ASEF's and the EUC's strategic role is to help Asia and Europe achieve mutual goals. They do so by facilitating greater engagement between civil societies and governments, and more importantly, through appreciating similarities and celebrating differences. Emeritus Senior Minister of Singapore, Mr Goh Chok Tong will inaugurate the Exhibition at the
National Library of Singapore
on Thursday 17 May 2012. It will be hosted at the National Library Building (17 May- 25 June), the
Jurong Regional Library
(26 June-26 July), the
Woodlands Regional Library
(1-30 August), the
Nanyang Technological University Lee Wee Nam Library
(3-21 September), the
National University of Singapore Central Library
(1-15 October), and finally, it will make its way to the
9th Asia-Europe Meeting (ASEM) Summit in Vientiane, Laos
(5-6 November).