Connect2Culture: Asia-EU arts culture & sustainability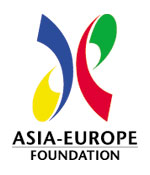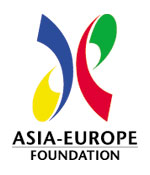 Connect2Culture 2009
In its second year (2009), the Connect2Culture programme aimed to build synergies at the institutional level between cultural organisations in Asia and Europe. Towards achieving this objective, Connect2Culture


Initiated a joint reflection process in the cultural sectors in Asia and Europe on their vision for and role in achieving environmental sustainability


Supported collaborative multidisciplinary projects on art and environment between Asia and Europe (through Follow Up Projects to the ASEM Dialogue on Arts, Culture and Climate Change, Beijing, 2008)


Joint reflection process on the vision of the cultural sector
The Asia-Europe Foundation initiated a joint reflection process in the cultural sectors in Asia and Europe on the vision of the sector with regard to involvement in issues of environmental sustainability. The reflection process culminated in meetings in Copenhagen during the UN climate talks in December 2009 and will result in a Discussion Paper on the subject (to be published in electronic format in 2010).
Arts, Culture and Sustainability: Building Synergies between Asia and Europe
(6-7 December, Copenhagen)
ASEF gathered 18 cultural leaders from Asia and Europe at a workshop in Copenhagen on 6 and 7 December 2009 to dialogue with each other on their personal and institutional visions for the cultural sector's engagement with environmental sustainability. This workshop contributed to a Discussion Paper on the subject (to be published in electronic format in 2010).  The Discussion Paper will be widely disseminated among stakeholders and policy makers in both regions.
Culture I Futures: The Transition to an Ecological Age (7-9 December. Copenhagen)
Culture|Futures
commenced with a launch symposium on 07 December, and was followed by a working seminar on 08 and 09 December 2009. It brought together around 50 experts from various sectors (including environment, culture, engineering and media) to explore proactive and operational interconnections between arts and culture, on one side and holistic solutions for delivering 2050 goals. Conference delegates explored their visions for innovative worldwide collaboration on environmental challenges.
Culture|Futures
was organised by ASEF along with its main partners, the Danish Cultural Institute and Khoj International Artists' Association (New Delhi, India) and with the support and co-operation of a consortium of organisations including the Danish Arts Agency; European Union National Institutes for Culture; International Federation of Arts Councils and Culture Agencies; Cultura 21; Cambridge Sustainable City Programme; Royal Society for the Encouragement of Arts (UK), British Council; Goethe Institute; Italian Cultural Institute; Arts Council England; Arup and Trivium Aps.
Circles of Engagement
The Asia-Europe Foundation created wider circles of engagement through its virtual platform –
http://connect2culture.culture360.org
– on the Culture360 web portal of the Foundation.
Collaborative Projects on Art and Environment
In 2009-10, Connect2Culture is supporting five collaborative projects linking arts, culture and the environment as Follow Up Projects to Connect2Culture and the ASEM Dialogue on Art, Culture and Climate Change (Beijing, October 2008). The selected projects will become part of ASEF's ongoing efforts towards creating policy inputs on culture, environment and sustainable development.
Ecolocated: Littoral Lives
July-September 2009 - UK and Ireland
A locative ecology project, Ecolocated-Littoral Lives explored geo-political and ecological issues posed by human impact upon marine ecosystems (especially around harbours). The project comprised of a mobile residency and expedition in the Irish Sea featuring artists Tapio Makela (Finalnd) and Andreas Siagian (Indonesia). The project included interdisciplinary collaborations and local community engagements in UK and Ireland. Ecolocated – Littoral Lives was organised by M.A.R.I.N (Media Art Research Interdisciplinary Network), Finland, with the support of ASEF.
Climate Leaders: Release your Creative PowersHow can art enhance our ability to think and act differently?
12-19 October 2009 - Bangkok (Thailand)
ASEF collaborated with the British Council, East Asia to organise a capacity-building workshop for 30 young leaders from ASEM countries interested in developing climate change solutions in local communities. In particular, the workshop explored the role of culture and creativity in finding these solutions. The programme consisted of an interactive week of activities aimed at enhancing leadership, project management skills and creative thinking.
Making Our Futures: The Art of Sustainable Living
01 Oct 2009 - 30 April 2010 – Manchester (UK) and Beijing (China)
Making Our Futures: The Art of Sustainable Living is an arts-led research project that aims to explore how future artists may contribute to the work and lives of the city communities and authorities in Manchester and Beijing, in the context of current environmental, social, economic and cultural crises. A collaborative project between Manchester Metropolitan University, UK and the Central Academy of Fine Art, Beijing, Making Our Future aims to galvanise the relationship between the two institutions to create an Asia-Europe network platform for arts-led cultural research into critical futures studies and sustainable living.
First International Summer School of Arts and Sciences for Sustainability in Social Transformation
August 2009 - Sofia (Bulgaria)
Cultura 21 network, Cultura21 Nordic (Denmark) and the International Council for Cultural Centres (Bulgaria) are co-organising the First International Summer School of Arts and Sciences for Sustainability in Social Transformation to address a range of environmental issues through dialogue and cooperation between scholars/researchers, communities and arts practitioners.
| | |
| --- | --- |
| | ASEF's contribution is with the financial support of the European Commission. |