Australia arts budget cuts and challenges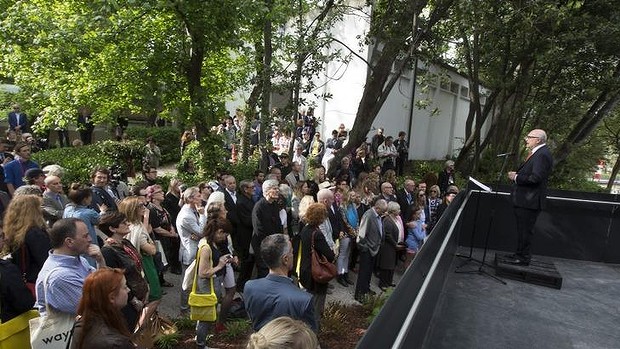 A shock announcement in the 2015-16 Australian federal budget this week sees more than A$100 million taken from the allocation to the Australia Council for the Arts over the next four years to create a separate fund to be managed directly by the Ministry for the Arts.
The 2015-16 Budget announcement included a number of significant budget measures relating the Australia Council, and the establishment of a National Programme for Excellence in the Arts, to be administered through the Ministry for the Arts. The cuts are set to impact arts and film organisations in Australia and to change support mechanisms and selection criteria for some international arts exchange and touring.
The most significant new measure is the allocation of A$104.8 million over four years to establish a National Programme for Excellence in the Arts. The details of the programme are not yet announced but the 
media release
speaks of "investment to support endowments, international touring and strategic projects, with an emphasis on attracting private sector support" that will "allow for a truly national approach to arts funding and will deliver on a number of Government priorities including national access to high quality arts and cultural experiences".
The arts community in Australia was swift to react:


The Australia Council is giving careful consideration to how the changes will impact its ability to deliver the Australia Council Strategic Plan.


ArtsHub details the announced changes and sees them as a "veiled attack on the independence and arms-length funding processes of the Australia Council"


Associate Professor, Cultural Policy and Arts Leadership, Jo Caust comments in The Conversation: "this government is saying clearly that it does not trust the Australia Council to do its bidding and is therefore going to pursue its own funding agenda for the arts."


Theatre maker Van Badham comments in The Guardian: "the policy of artistic silencing has already begun".


A petition 'Australians for Artistic Freedom' has been started, signed by prominent artists, writers and arts professionals


A week later,
a balanced and informative article by Keith Gallasch for RealTime Arts
presents background information and explores the consequences of the budget announcement, notably for transparency in decision-making and redefinition of 'excellence' in the arts.
News reports include:
The Australia Council has also been stripped of responsibility for
Visions of Australia
 (a national exhibition touring programme taking Australian cultural material to remote and regional communities in Australis), 
Festivals Australia
 (a regional festivals project fund in Australia) and the
Major Festivals Initiative
(supports the commissioning, development and showcasing of new Australian performing arts productions for Australia's major international arts festivals). The management and decision-making on these national arts initiatives will be taken over by the Arts Ministry.
Screen Australia
will suffer a second consecutive year of cuts, losing 16% of its funding in 12 months.
Image: Arts Minister Senator George Brandis addresses supporters of the new Australian Pavilion at the Venice Biennale at the pavilion's opening last week. Photo: Angus Mordant