from - to
03 Feb 2017 - 12 Feb 2017
Attakkalari India Biennial 2017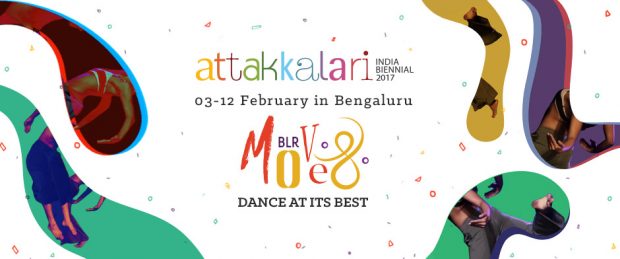 ATTAKKALARI INDIA BIENNIAL 2017 (03 - 12 FEBRUARY, 2017) ANNOUNCES IT'S 8TH AND BIGGEST EDITION. 
The 8th edition of South Asia's largest and most important international festival for contemporary movement arts is back in its home-city Bengaluru scheduled from 03 to 12 February 2017. The
Centre Stage
programme features internationally acclaimed dance companies from across the world, and the Attakkalari India Biennial 2017 brings Bengaluru alive with performances every day. This year's
Centre-Stage
will present performances from
South Korea
, South Africa,
France, India, Spain
,
Poland, Italy, Germany, the Netherlands, Finland,
Canada, and
Switzerland
across multiple venues in Bengaluru.
Platform 17
is amongst the Biennial's initiatives to provide avenues for emerging choreographers from the South Asia region. In this edition, as we have in the past, we bring to you the independent and exciting voices from across the South Asia region. Attakkalari India Biennial 2017
guarantees to be a 10-day long event of engagement with contemporary movement and digital arts to see the coming of age of contemporary movement in Bengaluru and India, and its emerging role as a strong cultural component in the world of performance and affiliated arts. 
Last edition saw the theme
Dance Connect
being reflected in networks that formed on various levels. While the initiatives of Attakkalari to encourage young, upcoming and talented dance-makers created a stronger and vibrant dance community, the theme also found resonances in large ways where invested cultural managers and decision makers from across the globe were invited to view the contemporary movement arts scene from South Asia in Bengaluru. These multiple interactions and possibilities of future collaborations led to forging of relations which promise to strengthen the culture of dissemination and appreciation of contemporary movement arts in India and, indeed across South Asia.