from - to
18 Jul 2012 - 18 Jul 2012
Asia and Europe | Intercultural Dialogues in Theatre and Dance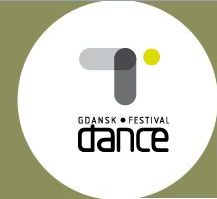 The Asia-Europe Foundation has been invited by the organisers of the
Gdansk Dance Conference
to present its arts and culture programmes encouraging  cultural exchanges between Asia and Europe in dance.
Ms. Katelijn Verstraete
, Deputy Director of Cultural Exchange Department will give a virtual presentation on highlights of the
Pointe to Point Asia-Europe Dance Forum
and
Asia-Europe Cultural Partnership Initiatives
(AECPI). The 
Gdansk Dance Festival 2012
takes place between the 13th and 23rd of July and this year`s edition is entitled
Asia and Europe - Intercultural Dialogues in Theatre and Dance.
Together with a group of extraordinary dance and theatre experts and artists working on the edge of the Asian and the European culture the conference is going to explore various aspects of the cultural dialogue between Asia and Europe. Considering that Asia and Europe are not homogeneous cultural regions, the organisers aim to take a closer look at the shape of intercultural dialogues that are formed and seen as meetings and fascinations of individual artists. This year`s festival`s guestlist includes: Prof. Tadashi Uchino (lecturer at the Department of Interdisciplinary Cultural Studies at the Tokyo University), Prof. Zbigniew Osiński (Warsaw University), Deborah Jowitt (Tisch School of the Arts, New York University), Prof. Stephanie Burridge (Singapore), Katelijn Verstraete (Cultural Exchange Department, Asia-Europe Foundation, Singapore), Burt Ramsa, PhD (De Montfort University), Beata Kubiak Ho-Chi, PhD (Warsaw University), Royona Mitra, PhD (Wolverhampton University), Prof. Estera Żeromska (UAM), Jadwiga Majewska, Kwong Wailap, Wiesna Mond-Kozłowska, PhD (Ignatianum Academy, Krakow) and Prof. Grzegorz Ziółkowski (UAM), among others. The highlight of the conference will be an improvised dance dialogue of two outstanding artists: Japanese dancer and choreographer Mami Shimazaki who has performed with Maurice Bejart, William Forsythe, Jiri Kylian and was a soloist of Batsheva Dance Company for 12 years; and a charismatic dancer and singer, Guillermo Horta Betancourt from Cuba who lives in Europe and combines Asian movement, gesture and voice techniques. The improvised dance dialogue by Mami Shimazaki and Guillermo Horta Betancourt will embody this year`s motto of the festival. The conference will be translated simultanously into Polish and English and there will be a post-conference publication.The conference is organized in collaboration with the Provincial and Municipal Public Library in Gdansk, the Manhattan Shopping Centre in Gdansk and the VNS company. For more information on the programme of the conference, please refer to the link below:
http://gdanskdancefest.pl/en/doc_403-_asia-and-europe-intercultural-dialogues-in-theatre-and-dance.html