5th global Soft Power 30 index published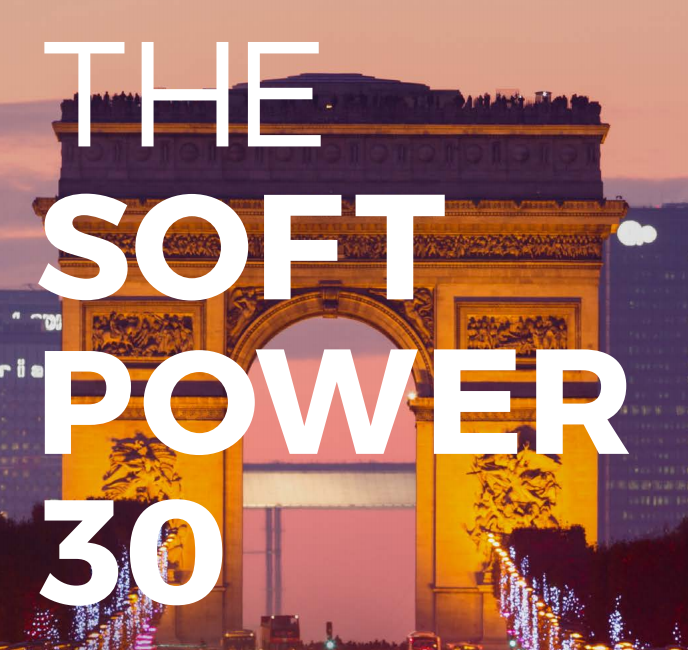 The 5th Soft Power 30 index has been published, placing France at number 1, followed by the United Kingdom, Germany and Sweden. Two Asian countries are in the top 10: Japan at no. 8 and Australia at no. 9. Switzerland and the Netherlands also make the top 10.
The Soft Power 30 ranking, compiled by the strategic communications consultancy Portland, assesses countries based on objective data in six categories - culture, digital, enterprise, engagement, education and government - and subjective public polling data.
Read Soft Power 30 2019 report
An article in Arts Professional examines reasons for the UK losing its previous top position.